The 2023 Gold Star Gala
December 14, 2022
While many remember the Gold Star Gala that occurred last year, this year there were a multitude of girls that wanted to support this cause in any way they could.
A Gold Star family is the immediate family that has lost a loved one during a time of conflict. Through partnering with the organization Believe With Me, the AHN community was able to connect with the Gold Star families in the area and help volunteer with the Gala this Christmas season.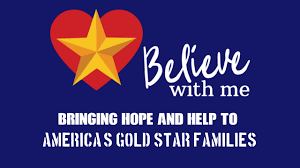 In volunteering, girls from the Academy helped set up at the Tampa Museum of Art as well as socializing with some of the Gold Star mothers as they got their hair and make-up done. Those at the museum organized the set up of Christmas trees, tables and chairs, as well as decorating the tables with plates, silverware, mats, menus, candles, and wreaths.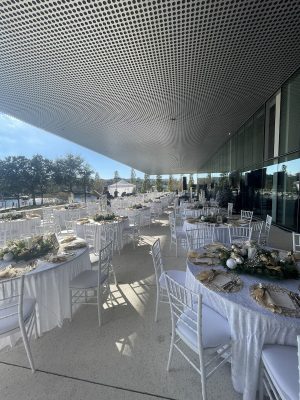 For the actual event, some volunteers were partnered with a Gold Star family to be their student ambassador. Through this, they were one-on-one and got to make a personal connection to these families. There was a live auction as well where the volunteers helped to write down people who raised their paddles when they wanted to donate money to the charity. They also got to listen to a few keynote speakers as well as being recognized on the stage for their help.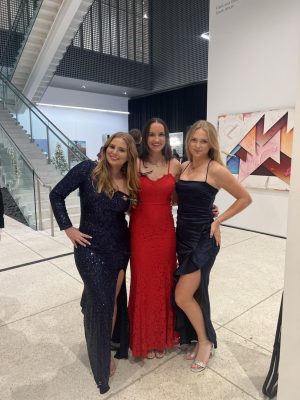 Academy students weigh in on the meaning of the event: "The Goldstar Gala was a real eye opener to me in helping me realize how the families who have lost loved ones serving our country live their lives, said Jordan McDede ('23). "Talking about their son or daughter showed me how many people are willing to put their lives on the line to protect the country. I will be able to maintain the connections I had with the many families I met and I have the utmost respect I have for them and their stories. It also showed me to not take living in this country for granted."
Adds Colleen Buckhorn ('23): "Having the opportunity to attend this Gala is something I will always be grateful for. We got the chance to help the families of lost soldiers get ready for the Gala. It altered my perspective on life which made me all the more grateful to be there. Our experience was thanks to our amazing club president Genevieve Chiellini who guided us through this entire event and helped us in such a vulnerable environment." 
The meaning of the night was best summed up by Chloe Pleasants ('24) as she spoke of the positive impact beyond the night itself. Said Pleasants, "Last year, I had an amazing time and truly felt a sense of community within the Believe With Me organization and the families. For me, it was extremely important to come again this year. The gala turned out amazing, and I got to further my connections with the Gold Star community. I enjoyed meeting new faces and seeing faces from last year. I would absolutely  recommend volunteering at the Gala if you get a chance next year because it is a great experience and I was extremely blessed to be a part of it."