Five of the most popular gifts on teens Christmas lists
January 3, 2023
Like every holiday season,  2022 Christmas wishlists from kids and teens were dominated by that gift just about everyone wanted to get their hands on. Many of these items were on our own Academy students wishlists, and a lot of girls were able to snag some of these desired gifts.
Academy students who received these items were asked to review them, and share their opinions.
Let's look at some of these products, and why they were in such high demand this Christmas.
Number one: Dyson Airwrap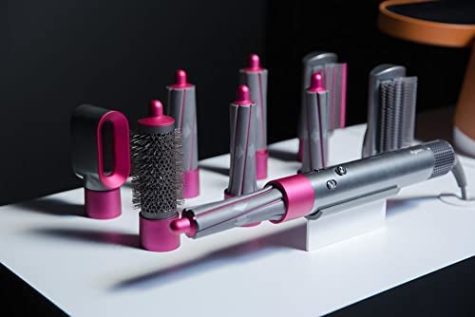 The Dyson Air wrap was by far one of the most popular Christmas gifts this season. The hair styling tool has seven different features, allowing you to do just about anything with your hair. What makes the Dyson so popular is that it can be used on all hair types, making it useful to everyone.
Trending on TikTok, Instagram, and other social media sites, the Dyson was definitely in the spotlight this Christmas.
Senior Adele Politz was gifted a Dyson for Christmas, and says that "It's so easy to use and makes my hair look like I just got a blowout in fifteen minutes!"
Number two: Cloud Slippers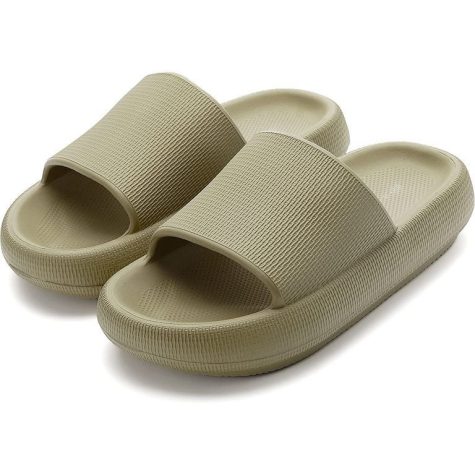 Cloud slippers are known for being comfortable, easy to style, and a must-have in your wardrobe. Along with the Dyson, these slides were trending on multiple different social media platforms which is how they grew to be so popular.
Sophie Odmark (12) was lucky enough to get a pair of these and said, "They are super comfy and I can wear them out to the beach." Odmark says the slippers were one of her favorite gifts this Christmas because they are fit for all activities.
Number three: name letter necklace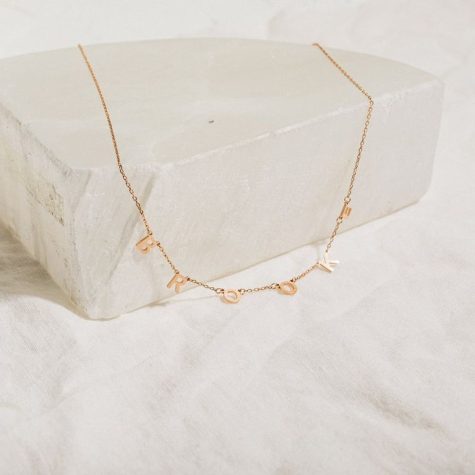 Initial necklaces have been popular for a while now, but this Christmas they made a major come back. Initial necklaces are super easy to find; you can get them almost anywhere.
Daegan Walker (12) asked for an initial necklace for Christmas this year, and says that "Its a super cute gift and I can wear it all the time. I love it so much and I'm really glad that I got it for Christmas."
These necklaces are super affordable and can be a perfect present to gift to someone else!
Number four: Ugg slippers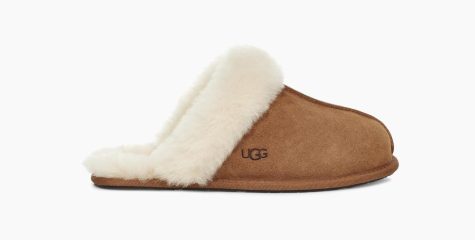 In the previous years, Ugg shoes have been a staple item on Christmas lists. Ugg comes alive in the winter because of their variety of shoes, boots and slippers made for cold weather. Ugg's famous boots initially caught the public's eye, but this year their slippers were a must-have.
Ugg's website says, "This essential house slipper is cast in soft suede and our signature sheepskin." These shoes are high quality, comfortable, and according to many, definitely worth the purchase.
Senior Evie Matthews says "I asked for them because I thought they'd be good for walking around the dorm next year."
Number 5: AirPods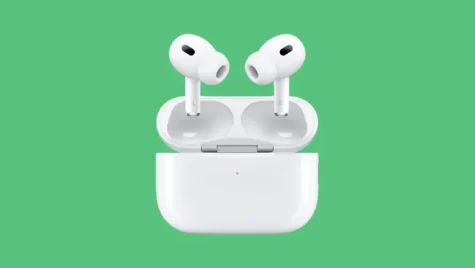 Apple AirPods first came out in 2016. They have always been very popular because of their small size and easy use. Being a high school student, earbuds are a necessity to get through just one day.
A lot of girls who lack AirPods and barely get through the school day without them asked for a pair for Christmas. Effie Tillack, a senior, thought that AirPods would be a good item to add to her list because she lost one from her last pair.
Tillack says, "I needed new AirPods so I asked for that for Christmas. It was really hard for me to be able to do my work in class without them, and I'm excited to be able to focus on my work again".
Academy students were fortunate to receive many of the gifts that they asked for for Christmas, and most of them were more than excited to share their reviews on these popular gifts.
We are all already looking forward to reviewing next years holiday must-haves!