The Struggles of College Decisions
January 20, 2023
Deciding where to go to college is one of the biggest decisions of someone's life. There is so much thought that goes into this choice. Whether you want to go somewhere close to home, somewhere you can afford without loans, somewhere with a major you want to study, or even just based on where your friends are going. The start of a senior's second semester means they need to start coming to a conclusion. Here are some of the AHN Class of 23's decisions and why they chose this school. 
Florida State University is one of the top-picked schools for many students in the Tampa area. Florida State provided 7 reasons why people choose their college. Some of the reasons include flexibility in degrees as they offer bachelor's, master, Ed. D.s, Ph. Ds, and certificates, online and on-campus. Another is the affordability of the quality of education received. The average in-state tuition is $6,500, and out-of-state $21,600. The last benefit is the weather as the campus is a short drive away from some of the nicest beaches on the Gulf of Mexico, and with an average temperature of 75 degrees, Tallahassee features more than 230 days of sunshine annually.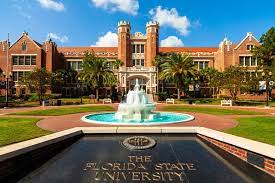 Campbell Halme ('23) said, "When deciding where I wanted to go to college, I prayed for peace with the college I was meant to go to. I tried to force a lot of different colleges on myself that I thought were the best fit, but deep down I never had a feeling of comfort with any of them. I chose FSU because I felt that is the school God had in mind for me, and I generally have not felt more at peace with a decision."
Another pick for many Academy girls is the University of South Florida. Some of the main reasons girls chose USF is the affordability, athletics, and recreation and activities. USF has one of the lowest tuition rates in the country and also includes many opportunities for financial aid and scholarships. USF is a Division 1 college meaning they have a strong athletic program and students are given free admission to attend any sports events they want.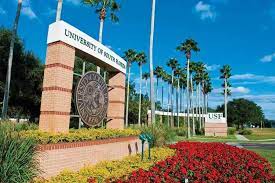 Mia Fairchild ('23) said, "I am committed to the University of South Florida to play soccer. There were many things I had to think about though. I wanted somewhere close to home so my family could come to my games and somewhere that I enjoyed the team and coaches. It wasn't an easy decision". 
Another popular choice is the University of Mississippi. Ole Miss is a very safe campus that also offers a lot of benefits. The Ole Miss baseball team is popular and boasts of many successful seasons, which gives students a lot of chances to show their school spirit. The dorms on campus are all close to activities students can partake in such as recreational activities, dining options, and of course, football game days. The school is very affordable and also offers chances for financial aid.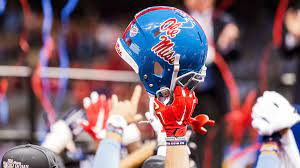 Ava Politz ('23) said, "I chose Ole Miss because I had friends that are going there and I wanted to have familiar faces to be with as a freshman. It was also affordable so it made it easy on my parents since I am a twin. The school spirit was one of my biggest reasons since they of course have a football team and they have a baseball team which is better than most schools."