Academy seniors duel it out in water wars
April 18, 2023
Water wars is a senior tradition that takes place towards the end of Academy students' senior year. The end of their high school career consists of several fun activities so that the seniors can form long lasting memories. This year it is taking place from April 11 to 25. The teams are based on AHN Advisories, and the advisory with the most players left on April 25 wins. The game is organized independently by the seniors, and is not sponsored by Academy itself.
The game has rules and boundaries. For example, there are certain "safe zones" where students cannot be eliminated. These include sports practices, with a five minute grace period before and after so participants can get to their cars.  Students cannot be eliminated during work or church, either. The final safe zone is AHN property between 7:30 am and 4:00 pm.
In order for a "kill" to be counted, it must be recorded on video and players must take a picture with the person they eliminated. These are documented on a private, student-run Instagram account. This allows players to keep track of who is remaining in the game.
Senior Juliana Yanez said, "Water wars has been so fun, it has been one of my favorite activities of senior year so far. My friends and I have been driving around looking for people. We have had a lot of laughs. I am not ready for senior year to be over, but I am so excited to see what everyone does with their future."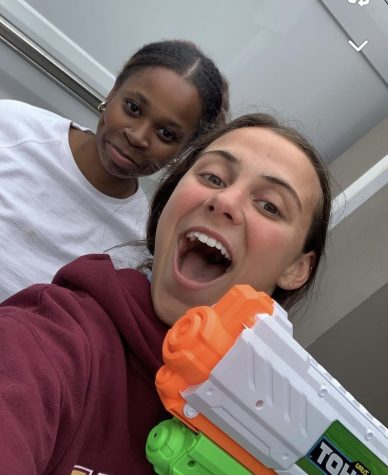 Senior Miles Taulbee elaborated on what Yanez said. Taulbee said, "Although I got out of water wars in the first couple of days, I still had fun. I loved the feeling of having fear everywhere I went, whether I was going to Publix, Chipotle or to workout. I am confident that my advisory is going to win."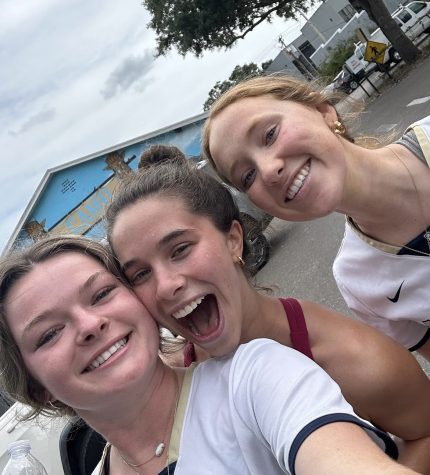 As the second week approached the girls had to turn their "snap maps," on, sharing their location with other players through SnapChat.  This allows the game to become more challenging for the remaining players, as it is easier for other students to track them down. The goal of this is to thin the pool of players as the game comes closer to its end. Senior Mia Fairchild said, "it's bittersweet that these four years are coming to an end, I don't want to leave these girls but I am so happy I will have them as forever sisters."
During the final week of the game, Academy property will no longer function as safe zone. Students will have five minutes at the beginning and end of the day to get to their vehicles, or risk elimination. Once this week ends, the advisory with the most remaining players will take home their prize, which consists solely of bragging rights.