AHN girls recap on 22-23 spring break
April 18, 2023
As we entered the month of April, the girls of the Academy enjoyed a well-deserved spring and Easter break. Many spent some time with family and friends here in Tampa Bay, and others embarked overseas to other countries indulging in some amazing travels!
A trip that many of our AHN sisters went on during this break was to London, England, and Paris, France. Seniors such as Maggie Smith explored places like Big Ben and the Eiffel Tower, along with shopping and drinking the iconic tea in England.
"My family and I traveled for about the entire week of spring break, we started by flying to London and then traveled to Paris a couple of days later. It was the most beautiful weather and the tourism was amazing, it was some of the best food I have ever had and I hope to go back again one day", said Adele Politz ('23).
View this post on Instagram
Many other Academy girls decided to stay lowkey this year in the beautiful Tampa Bay. With places like TYCC, Midtown, Downtown, and Hyde Park, staying home is definitely a good option for the break. They were able to have a relaxing week off with their families and go into Easter stress-free.
"I stayed at home with my family during the break, and we went to Belleair Beach a couple of times to get some sun and be with my cousins and friends. It was a very relaxing time and made me so excited for summer", said Sydney Thaxton ('26).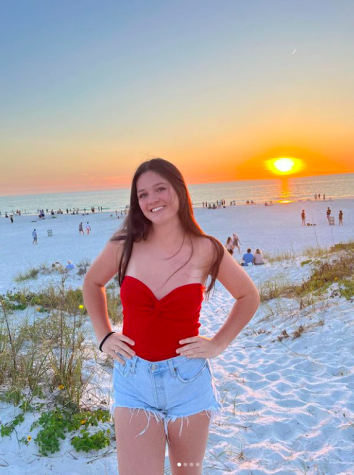 Others took this time to visit their siblings and long-distance friends in places such as Charleston, Tallahassee, or North Carolina. Easter seemed like it was an amazing holiday for so many girls at the Academy, for they got to be reunited with all their families and strengthen their faith together. 
Of course, tropical vacations are a fan favorite for spring break, and places such as Anna Maria Island all the way to Aruba or the Bahamas were on some AHN girls' agendas. This week was a preview of summer for some girls as they spent their days at the beach and the pool, and they have sunburns to show it!
"My friends and I took a trip with our mothers to a resort in Nassau, Bahamas. It was the best time and it felt like paradise to be there with my best friends, soaking up the sun", said Ava Obrien ('24).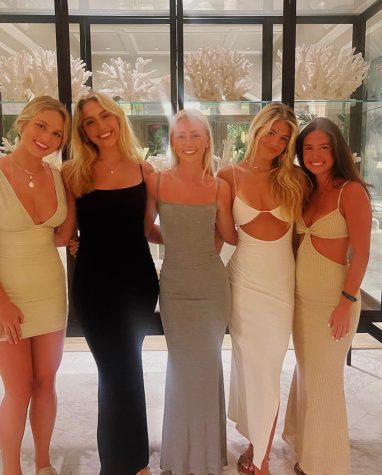 Overall, another AHN spring and Easter break was a success for the 22-23 school year. Girls in each grade experienced some amazing traveling and expanded their cultures and education throughout this week, and others remained at home close to family and took some time off from the end-of-the-school year-stress. Hopefully, everyone had a wonderful break and it will be one to remember!