The UFO of Tampa – History of the "Futuro"
February 5, 2023
If you've ever driven up Dale Mabry Highway, you've probably seen the UFO. 
That UFO, however, is not actually a UFO. It's a piece of architecture called the "Futuro" house. 
The Futuro house was designed by Finnish architect Matti Suuronen. Suuronen developed the house as a portable ski chalet in 1968, during a period of time in Finland where there were increases in economic growth and free time.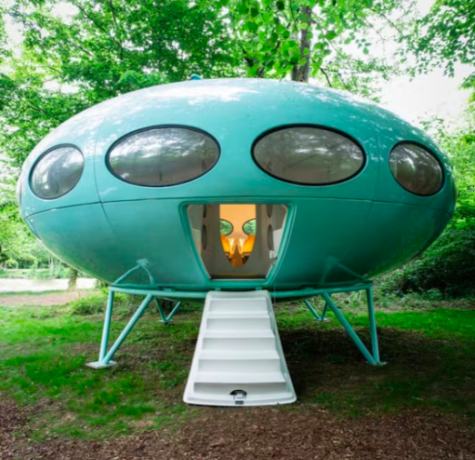 Futuros are made from a special blend of fiberglass polyester plastic and other polymers, allowing it to heat up from freezing to comfortable in half an hour, perfect for winter sports athletes. It is also constructed out of only around 16 pieces, which makes it easy to transport and assemble anywhere. The houses are most well known for their UFO appearance.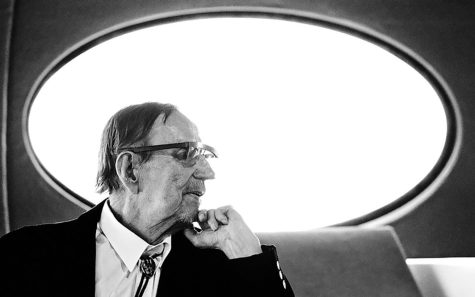 There are estimates that only around 96 were ever produced, and at least 15 have been destroyed, and 67 that are confirmed and identified. You can look at a list of all the confirmed and identified Futuro houses, along with other information about them, at the Futuro House website.
So, how did a Futuro end up on Dale Mabry? On top of a strip club no less?
Jerry DeLong started the Futuro of Florida dealership, and they were not a hit with homeowners. But, 2 ended up in Tampa still. 
One was on the corner of the Semmes and Juneau streets, and has been destroyed since the 1990s. The other is none other than the one on Dale Mabry.
So, next time you drive up Dale Mabry Highway, take a look at the architectural oddity — Tampa's own fantastic Futuro house — when you pass by.