DIY High Fashion Trends
October 18, 2016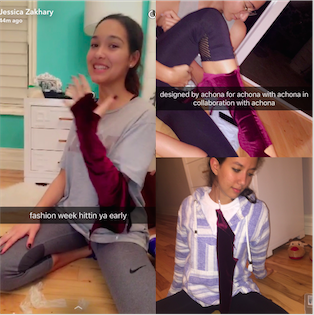 In the aftermath of Fashion Month, high end brands such as Gucci and Balmain  have been delivering major style envy with their new trends, but with a single designer choker costing no less than a few hundred dollars, it doesn't seem very practical. A DIY project that mimics runway looks is easy, looks good, and, most importantly, works on a budget.
Chokers
These trendy accessories are making a comeback in a big way. They can add edge to a simple outfit and are very simple to make.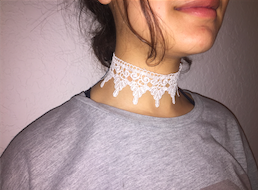 Materials used: lace cloth fabric, thread, needle
Velvet Shirts
This trend combines two new favorites in the fashion world: lace and velvet.
Materials needed: a velvet shirt or dress, lace, scissors, fabric glue or a sewing machine
Ripped Shirts
Dubbed by some as "Kanye" shirts, due to its similarity to his Yeezy collection, these shirts are edgy, especially when paired with skinny jeans and a DIY choker.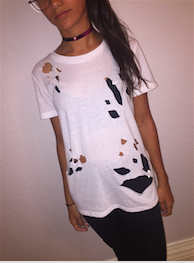 Materials needed: plain shirt, scissors
Denim Embroidery
Gucci led the movement and now embellishing old jeans or jean jackets is stylish.
Materials used: Jeans (skirt, pants, or jacket), iron-on embroiders, iron
this choker trend is wild y'all i wore a shoelace to the bars last night & i've never gotten so many compliments thanks @Nike just do it lol pic.twitter.com/K49fJmAXNe

— Katie Rosebrook (@katierosebrook) October 2, 2016
Check out JoAnn's Fabrics and Michaels' Craft Store to find materials and crafts to amp up any old clothes at home which can be repurposed. Now that fall is here with fresh-off-the-runway trends, it's time to create some new looks that will not break budget.