Netflix Excites Viewers with "The Crown"
November 14, 2016
Every month, Netflix updates their movies and shows lists. Among this month's additions, is the highly anticipated Netflix original, The Crown.
Sophomore Natalie Smith, who loves relaxing and watching Netflix in her free time, shares that she likes how Netflix adds new movies and shows every month because it seems like there is always something new to watch.
Smith adds,"I am especially excited for this month's new addition, The Crown, because I really enjoy watching Reign and I feel like the two shows have a lot of similarities."
Inspired by true events, The Crown is a drama that follows the life of England's Queen Elizabeth II. Starring Claire Foy, the first season takes place in the 1950s, at the beginning of Queen Elizabeth II's reign. The story follows her position as leader of England, England's government, her relationships with Prince Phillip, played by Matt Smith and her young family.
Sophomore Fallon Flaharty, who visited England over the summer, states that she is mostly excited to watch The Crown because she has actually been to a lot of the places the show was filmed at. When in London, Flaharty visited multiple landmarks such as Westminster Abbey, Buckingham Palace, and the London Tower (where the crown jewels are secured).
Flaharty shares, "Having seen all of these places in real life, I am able to appreciate the show so much more now."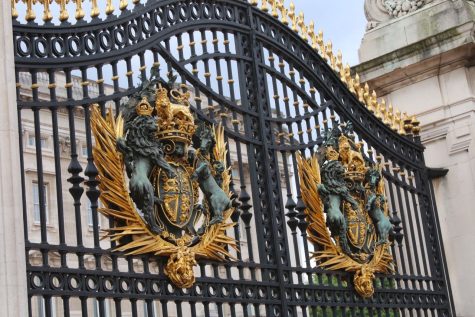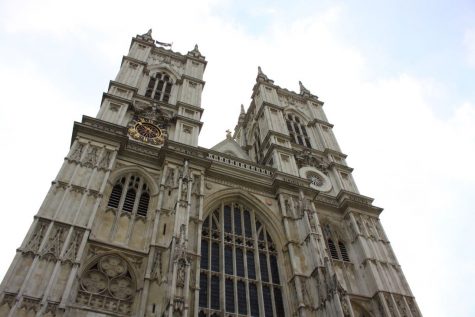 With a budget of $130 million, The Crown is allegedly the most expensive television show ever made. With five more seasons planned, another thing that makes The Crown stand out is the show's extravagant costumes and all around lavish persona.
The history behind The Crown's most incredible looks. https://t.co/6OhLMQrllO pic.twitter.com/UtHc1cZOhQ

— Vogue Magazine (@voguemagazine) November 4, 2016
Senior Kate Reitz, who considers herself an avid fan of The Crown, claims that she loves how accurate the show is to the time frame it depicts.
Reitz admits, "I think that they will win a lot of awards on the costuming alone. I think it's so cool how you can look up pictures of Queen Elizabeth and her outfits will literally be the exact same as the ones that you see in the show."
Since premiering on November 4, 2016, The Crown has received amazing reviews and acquired multitudes of fans impatiently awaiting the next season. In conclusion, the show is highly recommended and yet to disappoint.
Watch The Crown trailer below: