Grouplove Cancels Tour Dates
February 2, 2017
Musical artists, Grouplove, have recently cancelled many of their future tour dates due to a health issue among their lead singer, Hannah Hooper. In December of 2016, the band had to cancel some of their concerts and Hooper's health issue continues to persist. The issue has to due with her vocal cords and requires her to be silent for four to six weeks to fully heal. The band issued a statement and sent it out on multiple forms of social media so their followers could know and understand their reasoning for cancelling so many shows.
We deeply regret that we have to cancel dates on our spring tour. Please see this note pic.twitter.com/U1r312htSo

— GROUPLOVE (@GROUPLOVE) January 18, 2017
Hooper and the other members of Grouplove plan on rescheduling the cancelled concerts at a later date when Hooper was back to her normal health. One of the concerts cancelled was a show scheduled at The Ritz in Ybor, but that show has been cancelled.
Sophomore, Isabel Laboy, said, "I didn't originally know they [Grouplove] were coming to The Ritz but now that I know they were supposed to come and aren't, I'm so upset. I love them so much and would love have been able to see them in concert."
Another reason so many Academy girls are upset Grouplove had to cancel their concert is because they are notorious for giving extravagant concerts.
Senior, Reilly Sleater, said, "I saw Grouplove a couple of years ago and their show was so fun and upbeat. I wish I could see them in concert again."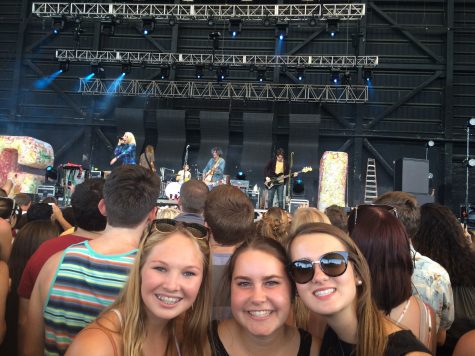 Below is a playlist to get you pumped up if you are able to attend one of the concerts or even just want to listen to some Grouplove.