Gasparilla Music Festival Returns to Curtis Hixon
March 21, 2017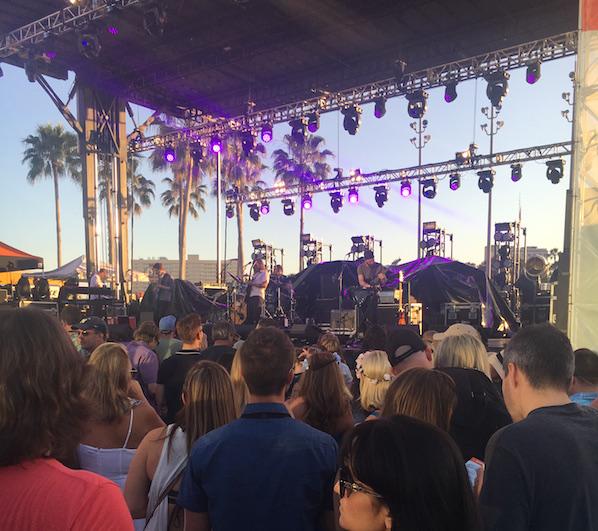 Gasparilla Music Festival is a music festival that showcases bands from the Tampa Bay Area as well as bands from all over the country. GMF began in 2011 after The Gasparilla Music Foundation was founded. Over its six years of existence, GMF has had artists such as Modest Mouse, Dawes, and Houndmouth. This year the music festival will be on March 11 and March 12 with Cage the Elephant and Ryan Adams as the headliners.
Senior Zoe Cuva said, "I'm so glad my friends convinced me to go to the music fest because it was a fun day filled with music and good people."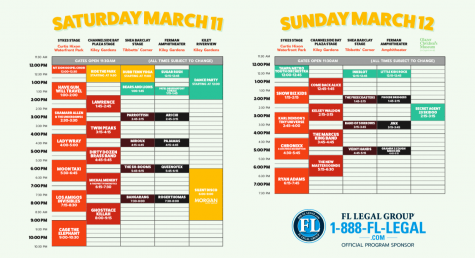 This year, Inkblot, a band whose lead singer attends Academy, will perform at GMF. Junior, Sydney Beil started the band through Jim Chamber's Music Box. Chamber found Beil at an Academy performance which eventually evolved into the band it is today. Achona spoke with Beil about their performance at GMF.
Achona: "How did you get the opportunity to play at GMF?"
Sydney Beil: "Honestly, it was just luck and connections to play GMF. Jim knows the guy who runs it all and asked if we could play and they said yes!"
A: "What do you think/hope might come from playing at such a big show with an artist like Cage the Elephant?"
SB:  "We definitely hope that more connections will come from this because the more people you know, the more opportunities. Already we've gotten the chance to play live on the radio with an interview and hopefully more exciting things in the future to come!"
Another local band that played at the show was Parrotfish. The band formed in their sophomore year high school and is comprised of Jesuit alumnus. The band then decided to all go to Belmont University, in Nashville, Tennessee, together after they graduated.
Katherine Rodriguez, whose brother is Matty Rodriguez a member of Parrotfish, said, "I was excited to see my brother play because I don't get to see him play as often now that he lives in Nashville."
Below is a playlist with songs from various artists that performed over the course of the weekend.