AHN Reacts to 13 Reasons Why
April 27, 2017
13 Reasons Why is one of the most recent Netflix original series that is based on the best-selling novel written by Jay Asher. The series deals with grave issues such as suicide, bullying, depression, and sexual assault through the story of Hannah Baker, a high school junior who committed suicide. The story begins two weeks after Hannah's suicide when Clay Jensen, Baker's coworker, found tapes on his doorstep. Upon listening to the first tape, he realizes the tapes were recorded by Hannah prior to her death to explain the reasons why she made the decision to end her life. Clay immediately realizes he must listen to all of the recordings to figure out his role in her death. The story is told from the perspectives of both Clay and Hannah.
If you could, would you take it back? #13ReasonsWhy pic.twitter.com/wgUc3v8J6D

— 13 Reasons Why (@13ReasonsWhy) February 26, 2017
Many AHN students were anticipating the release of the show, either because they previously read the book or through the hype on social media. Some who watched it had mixed emotions as to how they felt and how they felt it impacted others.
Loved the Show: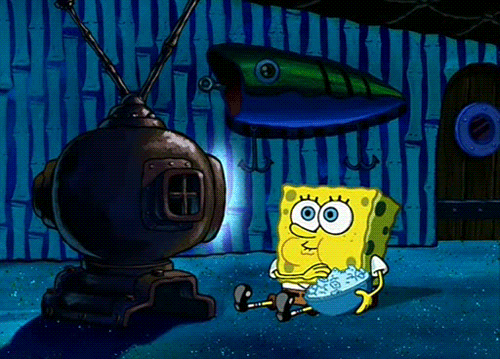 Courtesy of giphy.com
Junior Alexa Traviesa said, "I really enjoyed the show because I loved the book when I was younger. It's actually one of the only books I read on my own time. I appreciate how they emphasized the fact that teachers and counselors need to be more involved in anti-bullying and liked how they didn't shy away from graphic things that some girls go through. I also love the actor Dylan Minnette [Clay Jensen]; he's been in a few good movies that I love."
Sophomore Brielle Gentile said, "Although I feel like I can be a compassionate person, watching 13 Reasons Why made me even more aware of how things I do affect people. Also, I think I pay closer attention to how people in my life react to actions of others besides me. I really liked the show and I think it impacted people and got its message across."
Freshman Peyton Finn said, "Compared to the book, I feel like the show was more dramatic, but I liked the show better because Clay and Hannah's relationship was more dynamic and you could really see the connection. I think it hit a lot of people emotionally and I hope it changes the way people, especially teenagers, talk and act towards each other."
Junior Isabella Sebek said, "I really liked the book, but felt that the series had more emotion. In the book, I felt that Clay was super stoic and apathetic, but in the show, I can see that even though he is reserved, he definitely has some strong emotions for Hannah and is disturbed by what happened. I personally love the show."
Freshman Mary Kelly Cardillo said "I thought the show was very good. I actually watched it in three days and cried at the end.  It really opened my eyes that little things that people do or don't do can affect someone. The central idea of the show is to just be kind to everyone because you can never truly know what is going on in someone's life.  I highly recommend the show and the book to everyone."
Did Not Enjoy the Show: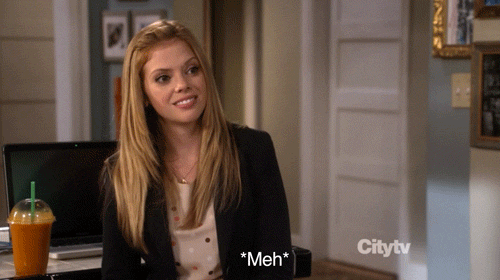 Courtesy of giphy.com
Freshman Callie Mellon said, "Simply put, I hate Bryce. I feel like they didn't give him and the other people enough of a consequence. To get closure, I want a second season just to see how it affected the people that got the tapes, and to get my questions answered."
Sophomore Madison Chandler said, "I had to force myself to watch it because it was so depressing. I feel like it was slightly unrealistic because the kids had like NO relationship with their parents. I didn't take it that harshly, but I know some people did."
Junior Tabitha Rucker said, "I think it was unrealistic in many cases. I also felt bad for the people who have actually experienced bullying, mental illness, and self harm who wanted to learn from 13 Reasons Why, but can't watch it due to the traumatizing and possibly triggering events in the show. I was okay with the book but I think the show did more harm than good on these important topics like bullying, suicide, and mental illness."
Missing the Message: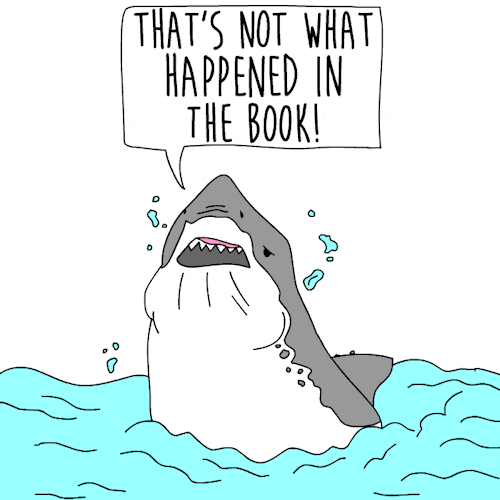 Courtesy of giphy.com
Junior Gracie Wipfli, "I liked the book so much better. I feel like the show was based more on entertainment value, than getting the message across."
Senior Danielle Gutierrez "I think it addressed a lot of topics that people are scared to discuss. Although I feel like the point got across, it wasn't as hard hitting as the book was."
Senior Ally Wehle "It didn't address how she clearly had underlying mental issues underneath her depression. I think that since they addressed all of those grave topics, they could have gone deeper into the issues that she had that caused her to commit suicide, other than the fact that she was bullied. Clearly there had to be mental issues in place in order for her to take everything that happened to her so harshly."
Some AHN staff members, including guidance counselor, Emily Pantellis, and Theology teacher, Felix Kalinowski watched the show and felt as if it would impact the lives of their students.
Pantellis said, "It is something in popular culture, so naturally all of you are gravitating towards it right now and I felt it was necessary to talk to you guys about it. It depicts certain mental health related issues that need to be discussed in an open forum and also wanted give you the ability to talk about the show. I wanted to debunk myths you all may have held about suicide, mental health, and even teachers and guidance counselors."
Kalinowski said "It showed nicely that we tend to focus on the problem after it happens and how to clean up the aftermath, rather than focusing on prevention and how to see the warning signs so that we would never have to go through this as a school community."
https://twitter.com/13ReasonsWhy/status/847705249208975363
Although opinions of viewers differ, one thing many can agree on is that the show is creating necessary dialogue. People are talking about the issues that the show is representing, which was essentially the motive of adapting the book into a Netflix show.