Selena Gomez Adapts Netflix Show '13 Reasons Why'
April 20, 2017
Published by Jay Asher in 2007, 13 Reasons Why is a popular book for young adults. The story is made of a compilation of 13 tapes recorded by Hannah Baker, a high school girl who struggles with bullying and eventually takes her own life. Baker records these tapes and releases them to the 13 people in her life who are responsible for her decision to kill herself. Jay Asher, the author, explains his reasoning into why he would publish such a morbid novel.
Asher explains and says, "The whole issue of suicide is an uncomfortable thing to talk about, but it happens, so we have to talk about it."
Learning specialist Danica Rodriguez finished the entire show in one weekend.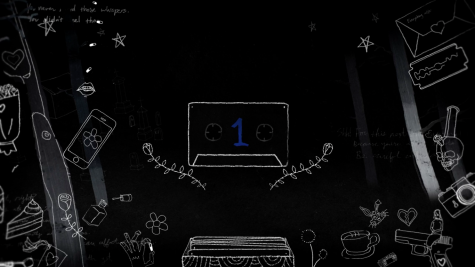 Disney Channel star and current pop singer, Selena Gomez holds 13 Reasons Why close to her heart. As a teenager, Gomez was also a victim of bullying but to a different degree. Growing up being told what to do, what to wear and what to eat led her to severe anxiety, depression, and panic attacks. Gomez was later diagnosed with lupus, an inflammatory disease caused when the immune system attacks its own tissue. Some symptoms are fatigue, confusion, joint pain, and shortness of breath. After being admitted into a rehabilitation facility for a series of severe panic attacks,
Gomez relates to 13 Reasons Why through her struggles.
Gomez explains to CNN Entertainment panel, "It hits a very important part of me, and I think this is what (kids) need to see. They have to see something that's going to shake them. They have to see something that's frightening. … I want them to understand it. … I would do anything to have a good influence on this generation. It's hard, but I definitely relate to everything that was going on, and I was there for the last episode. I was a mess just seeing it all come to life because I've experienced just that."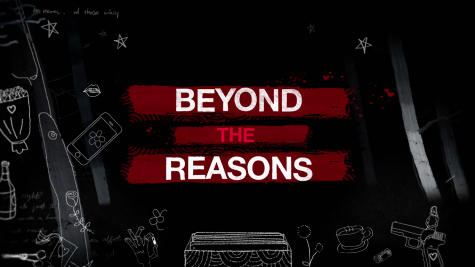 After watching 13 Reasons Why, Selena Gomez, the cast and the crew created an additional segment called Beyond the Reasons. This segment consists of the cast explaining what it is like to have to act out such deep roles.
Executive director, Selena Gomez explains and says,"We wanted to do it in a way where it was honest. Our goal was to make something that can hopefully help people. Because suicide should never be an option."
Beyond the Reasons also includes psychologists who have broken down and analyzed Hannah and her life story from beginning to end and explained what affect cyberbullying has on high school lives.
Doctor Rhonda Hu is a psychiatrist at Stanford University school of medicine. Doctor Hu says, "Parents have a hard time understanding the cyber bullying world because they did not have it as young adults. They don't have the knowledge or the experience to help their children. Therefore the kids think that going to their parents for help is not an option because they wouldn't understand."