AHN Thespians Attend Districts
October 13, 2017
On Oct. 8, the Bayshore Thespians, Troupe 0846, competed at the annual Districts competition. Districts is a competition put on by the Florida State Thespians, an educational theatre association affiliate. The AHN Thespians competed against schools from around the county and brought home multiple superior rankings, qualifying for states.
Important dates for this school year. Can't wait to see you all soon! 🎭 pic.twitter.com/pyLfwSm0Ai

— D9 Thespians (@D9Thespians) August 20, 2017
The day started bright and early for AHN Thespians, with a call time of 8:00 a.m. The girls met with their coach, Vivian Kimbler, to go over monologues and district pieces. After about an hour, Troupe 0846 split up to compete in their separate events.
Morgan Tata ('19) said, "I had such a great time, although the competition was pretty tough this year. It was a little sad towards the end because it will be the last time most of the seniors compete with Troupe 0846."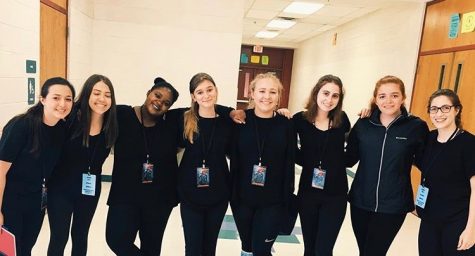 Fifteen Thespians from Troupe 0846 were in attendance, with twelve competing. AHN had five solo musical competitors, one large group, one small group, one duet acting scene, and three solo monologues.
Cristina Solar-Suarez ('18) said, "Districts was so good! It was really fun, although a little sad and nostalgic because it will be my last time competing with everyone."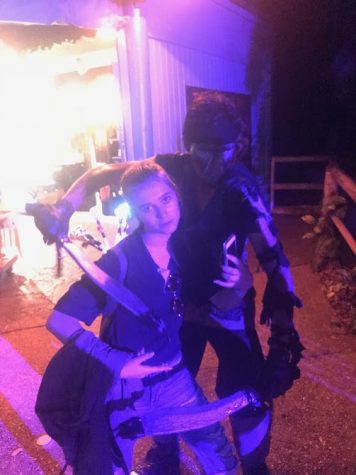 The girls received their scores after all of the individual events had ended. The AHN Thespians will advance to the state competition in the "Large Group Musical" division collectively. Mia Torres ('18) will advance in the "Contrasting Monologue" division.