One Act "Trifles" Competes at District One Act Festival
December 12, 2017
This past Thursday, Dec. 7, Academy students competed in the District 9 One Act Festival at the University of South Florida. The festival was comprised of 30 minute plays, or one acts, performed by various high schools throughout the district, hoping to receive awards and move on to States competition.
Led and directed by acting teacher, Jared Porter, Academy's "Trifles" is a one-act play set in 1916, in a small farmhouse, after a murder has taken place. Interestingly, the one act is based off of a true story that author, Susan Glaspell, experienced.  Prior to competing, the students performed their one act on Nov. 29 for their family, friends, and peers.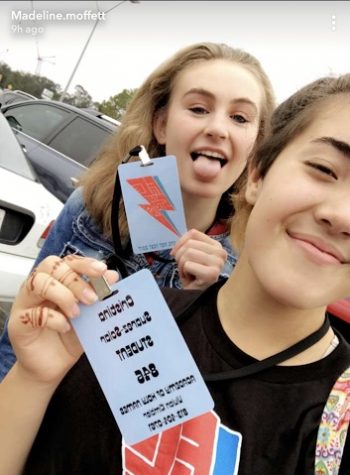 The cast included:
Stage Manager/Assistant Director: Julia Barreto ('18)

Lighting Crew: Brooke Kubiak ('21)
Head of Costuming: Madeline Moffett ('20)
Sound Crew: Stella Mele ('21)

George Henderson, County Attorney: Gracie Wipfli ('18)

Henry Peters, Sheriff: Stephanie Oehler ('21)

Lewis Hale, A neighboring farmer: Clara Mooney ('20)

Mrs. Peters: Alexa Fredericks ('20)

Mrs. Hale: Adrianna Radice ('19)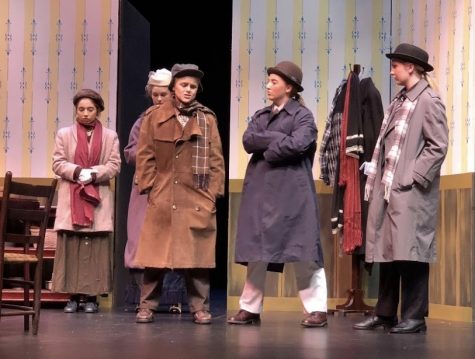 "This show was such a good experience for me and I learned a lot. It was really cool to compete and I had so much fun throughout this whole process." Oehler said.
The entire cast and crew, representing Troupe 0846, arrived at the University of South Florida Theatre I building at 6:30 a.m. The set was then unloaded from the truck and placed on the stage by the cast. Academy performers went on at 8 a.m. and competed for adjudication. The Academy performers will receive their adjudication score later in the month.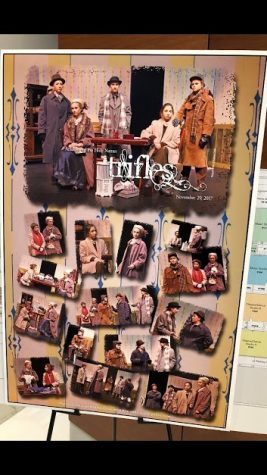 "The show was a really fun experience and gave me an opportunity to make new friends and expand my knowledge in theatre by working at the booth. The competition was a great bonding experience and I look forward to doing it again in the future," Mele said.