"Cats" Announced As Spring Musical
September 17, 2018
Each year,  Academy presents a spring musical picked by Director of the Bailey Center for the Arts Vivian Kimbler. This year's musical is the well-known Broadway show, "Cats."
"Cats" tells the story of a tribe of cats named the Jellicles who all must decide which one of them will be  chosen to begin a new life. "Cats" has been performed on Broadway for 21 years, making it very well known among Academy students.
Senior Katherine Fernandez says, "When I heard that Academy was putting on the musical 'Cats' I was super excited. My mom and I listen to the soundtrack so I already know all of the songs. It's my mom's favorite musical."
Auditions for the show are open to all Academy and male students from other high schools. They will be held Friday, September 28  and Monday, October 1, 2018. However, hopeful auditioners will need to fill out the "Cats" audition form and email it to Kimbler by Wednesday, September 27, 2018.
Sophomore Lily Megerian said,  "I want to try out for the musical because I am already in Quarter Notes and in Jaguarettes, so I obviously love to sing and dance. I am super excited, but I am still not sure what part I want to be."
While many AHN students are looking forward to what character they will be portraying, some girls are mainly excited to be the musical crew.
Senior Chanita Belcher says, "I am very excited to try out for the musical although I will only be trying out for a crew position. I love doing crew for the musicals because I get to see all the behind the scenes insights and also learn how all the equipment works. I have been on crew for two of Mrs. Kimbler's musicals, and I'm ready to do it again."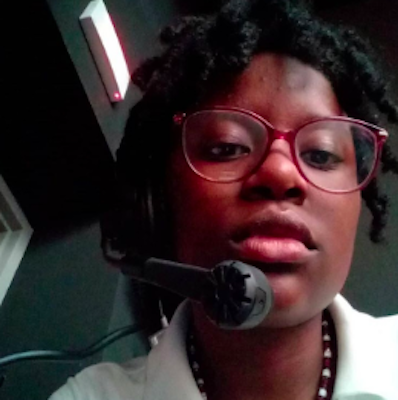 The "Cats" musical will be showing at Academy in the Bailey Center for the Arts starting April 4 through April 8, 2019.
Kimbler said, "I chose 'Cats' because it is a challenge, and we have the talent here at the Academy to support it. This is going to be an amazing set. It is a junkyard where cats are just hanging out. The junkyard with fill the entire stage, and it is the only set in the production. The musical is originally based on the T.S. Eliot poems."