New Music From The Smith's Morrissey Sparks Controversy
April 3, 2020
Despite Steven Morrisey's revolutionary reputation as vocalist of indie rock band The Smiths, many were disappointed and angered by the news of his decision to release new solo music. On March 20, he dropped his first album since the start of 2019, "I Am Not A Dog On A Chain."
The album has eleven tracks and was recorded in France and Hollywood alongside producer Joe Chiccharelli, who has also worked with artists such as Jason Mraz, The Strokes, Young The Giant, and U2. 
Chiccarelli, who has worked on three previous projects with Morrissey, said that this was his most adventurous album yet, claiming that he "pushed the boundaries once again, both musically and lyrically." 
However, this is not the first time that people have felt as though Morrissey pushed the boundaries. It's no question that over the years, Morrissey has wrapped himself up in fascist and extreme right wing imagery. He has openly supported British nationalist party The National Front, a fascist group founded by anti-Islam activists and  associated with fostering xenophobia and anti-Semitism.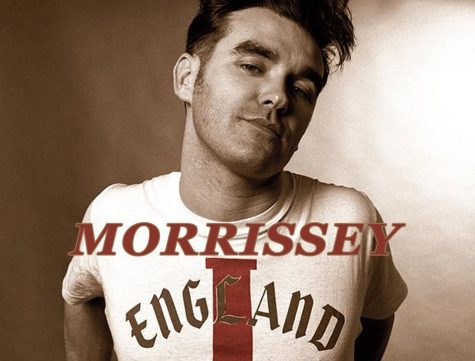 In his song "The National Front Disco," he proudly pledges his support for this group, bellowing controversial, anti-immigration lyrics such as, "England for the English!" This simple yet offensive lyricism demonstrates the uncomfortable lack of thought that Morrissey puts into his extreme ideologies and public presentation of them. 
In addition to this, he has a whole slew of controversial statements, such as an open support of the openly racist Tommy Robinson and statements against London's first Muslim mayor, Sadiq Khan, such as "she cannot talk properly." In the midst of the MeToo Movement, he spoke condescendingly of sexual assault victim Anthony Rapp and claimed that Harvey Weinstein's accusers were merely attention seekers. Additionally, he attempted to claim a "black pop conspiracy" keeping his musical career down, and declared his detest of modern black music.
Morrissey has clearly chosen his controversial side in the culture wars of today, and this has resulted in significant amounts of public outrage towards him. Many train networks have taken down his promotional posters, and his questionable public statements have prompted negative media attention, such as an article written about him entitled "Bigmouth strikes again and again."
The overall sound of Morrissey's new album, "I Am Not A Dog On A Chain," is very pop rock with politically laced lyricism that makes it almost unbearable to listen to. The album's tone feels quite pompous and confident, with a sort of "I don't care what you think about me" antagonistic attitude to it. 
While some tracks are a bit thought provoking with interesting instrumentation, many come off as bland and poorly mixed/arranged. In the title track, Morrissey laments on his own intelligence by discussing how he doesn't read the news, and sings "I see no point in being nice," a statement which is not news to anyone who has been following his public image over the years. 
Morrissey's controversial and outspoken opinions are all the more tragic for anyone who found themselves infatuated with The Smiths, whom Morrissey was the vocalist of. The Smiths were one of the most iconic bands of the 80's, most known for their melancholic sound and versatile yet consistently exceptional lyricism. Lyricism that was, ironically, crafted mostly by Morrissey himself and meant to empower the very people that he now openly speaks against. 
''If Morrissey says not to eat meat, then I'll eat meat…that's how much I hate Morrissey'' – Robert Smith (1984) pic.twitter.com/dfYCDHi5RM

— History Lovers Club (@historylvrsclub) March 31, 2020
This character shift and horrible, offensive behavior is especially sad for those who spent many years of their life finding themselves enveloped in the artfully gloomy sound of The Smiths. This, in conjunction with the fact that Morrissey has seemed to shed pretty much everything he has going for him sound wise- such as his lyrical consistency and 50's pastiche musical style- makes this a very sad scenario indeed.
Morrissey's unceremonious album release in the midst of his character shift and offensive public image sparks many questions for everyone. How did such a sudden character and image shift occur? And, if Morrissey has really been this way all along, how did it take until recently to surface? What extent is it our responsibility as consumers to separate the artist from their work? 
Sophomore Sophia Garcia said, "Morrissey is a really disappointing person to me. I was obsessed with The Smiths but now I feel guilty every time I listen to them because of how awful of a person Morrissey is. I just can't bring myself to listen to his solo work and support his career like that. I get why it's hard for some people to separate artists from their work if it's someone they really like, but in this case for me it's no question."