"The Witches" Review
November 2, 2020
"The Witches" — a much awaited film revisioning of Roald Dahl's classic children's fantasy and horror novel — was released to HBO Max subscribers on October 22, 2020. Over 30 years since the novel's first critically acclaimed adaption, the film had staggering standards to satisfy from readers who deeply adored the famous text as well as viewers who fell in love with its first reworking. Yet, though as intense as the pressure seemed, with an award-winning cast ranging from Octavia Spencer, Anne Hathaway, and Stanley Tucci alongside a screenplay co-written by beloved fantasy filmmaker, Guillermo del Toro — it seemed as if "The Witches" had a path immaculately laid out for success. However, with a lackluster Rotten Tomatoes score of 51% and multiplying dissenting critic reviews, unfortunately, it appears the film did not attain its high expectations after all.
Having watched the film myself — as well as having cherished the original novel in elementary school — it was disappointing to see the ways in which the film so clearly failed, when it could have so greatly achieved. With legitimate good moments and a group of actors clearly enjoying themselves, it is not so much that the film was a complete disaster, but rather that it could have been more than that. It had an incredible opportunity to newly reevaluate the classic novel in addition to the procurement of a talented cast and fully capable group of storytellers, yet the film ultimately makes one wonder why a text of so much imagination was recreated with seemly none of it.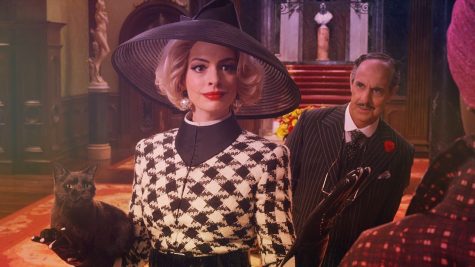 As stated by Isabella Ruano ('21), who watched the film last week, "Without viewing it with a critical eye, I enjoyed the movie. It was funny and great to watch." Indeed, it was certainly made with love and care, which thankfully shows, but other than that, it was simply nothing more. In its simple amiability and childlike horror, the film's youthful audience will likely respond well to "The Witches"— but, whether or not they will gain anything from it is a matter unfortunately far to debatable.
On a purely technical note, the film was engaging and fun — but, it was also painfully basic. It retold the story with surprising accuracy, but film adaptions must be more than that. That is not to say they must abandon their text, but what is the point of recreating something if you don't actually "recreate it"? It defeats the purpose of changing its format to film, because all it does is leech off the original success and creativity of the novel and never actually brings anything substantially new to it — which can look like many different things, such as new plot lines, powerful special effects, and more. That's not to say "The Witches" was not special in its own particular way because it was definitely a better film adaption than some others, but there is simply nothing about this film that makes it more attractive than the novel or the first adaption. Ultimately, it felt like a heartfelt, but dispassionate and basic reformation that transformed a wondrous story to be more plain and silly than creepy, fantastical, and meaningful.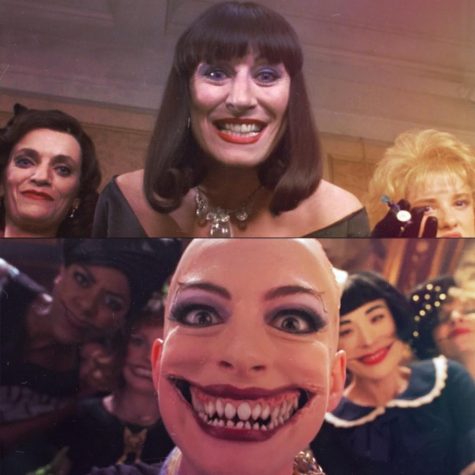 On that same note — that the film was too focused on being accurate in the places that didn't matter and too nervous to liberate itself in the places that did — any creative liberties that the film legitimately took unfortunately felt flat or otherwise did not perform with the excellence they deserved. For instance, the reimagining of the once intensely British story into a one of the American South, with an African-American boy as its lead, was a both powerful and necessary choice, but it felt like that's all it was: a choice. There was seemly no commitment to fully indulging themselves in the world they chose to enter. There were moments in which it felt like the story would blend into one both fantastical and potent — underscoring how the story is now significantly different in a world where its lead faces both witches and racism (two distinct forms of evil), but it never actually did. This would not even have been an extreme issue had it not opened up the possibility, thus deciding simply to change the setting but not the conflicts of the story.
However, it did open up the possibility; it just didn't stick to it. For example, in once scene, the lead's grandma makes a comment about how witches only seek out poor, non-white children — or, in her words, "children people will not make a fuss about." This new idea, that there is a racial and class disparity between the victims and the survivors of the witches, could have been a really interesting development in the story and a genuine commentary about how society treats the marginalized. Yet, of course, that idea was simply never brought up again in any form. It honestly felt like two co-existing plot-lines, one of racial discrimination and the other of witches, that never collided into something purposeful.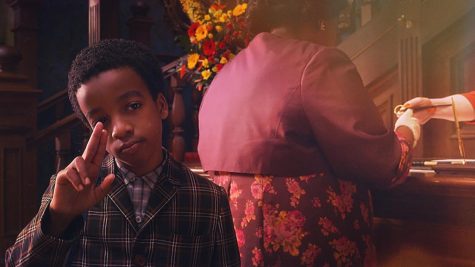 When thinking of this, I think of the recent (also on HBO Max) show: "Lovecraft Country," which clashed two seemly unrelated worlds, magic and racism, into one. In a way never done before, it implemented a sparkling, entertaining world of spells and fantasy in addition to subjecting their characters to relevant, powerful social commentary — and, it worked. While, of course, it is difficult to compare a children's film with a fiercely adult television show, it is worth mentioning in order to prove that it was not at all impossible to achieve the plot line the film ultimately seemed like it was after.
Yet, the reason any of this is important in the first place has much to do with the analysis of the context of the original novel and Roald Dahl himself. Since its celebrated release, both the novel and the author have faced extreme scrutiny. For example, Dahl has been identified by many as an anti-semitic, and his texts, such as "The Witches," as creepily-veiled representations of his hateful beliefs regarding women, minorities, and more.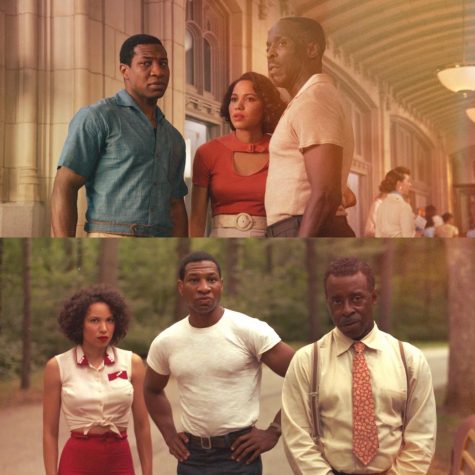 Now, whether the intent of "The Witches" — which many perceive as misogynistic — was as sinister as perhaps Dahl was is a much different and worthy discussion, but it still begs the examination of a serious idea regarding the importance of children's media. Many praise Dahl for his ability to instate serious, important ideas into his texts, allowing children to understand real-world problems and helping them to live a better life. Whether it's an interpretation on poor-parenting, selflessness, and greed — such as in "Charlie and the Chocolate Factory" — or a story about overcoming an abusive family — such as in "Matilda" — Dahl's writing has been a source of inspiration for many.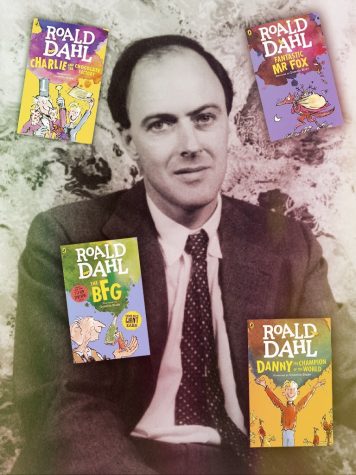 Yet, if it's correct that much of his writing is overshadowed by his bigoted nature, how do we rectify the bad he caused so child readers and watchers can simply obtain the good they deserve? Unfortunately, children's media is often overlooked as unimportant, and many film and television corporations seek not to nurture their young audiences, but rather exploit them for quick profit. This is especially true in recent days, when it seems that every movie being made is simply a remake of another.
As stated by Academy English Teacher Dr. Lauren Oetinger, "I feel there's this idea that [advertisers] think that's basically: 'This worked for kids 50 years ago. So, surely it'll still work today.' Take 'The Wizard of Oz,' for example. How many reiterations of that are we going to sit through when to some extent it is exploitation? At some point, I wonder when it's going to just going to be good enough. Like, we did it once, we did it really well, and that is good enough. I do wonder about that especially with how many remakes there have been."
Thus, it is truly disappointing when some of the only proper media available to children is still not good enough. This is why, ultimately, "The Witches" had such a big task to achieve because it didn't just need to be a good movie, it had to be a meaningful one. They had to not only reform a beloved novel, but also change its flaws so that it was truly, undeniably helpful. 
"The Witches" film has some wonderful moments and some underwhelming ones, but my deepest hope is that any child watching this can see past any critical filmmaking errors and instead see through to its core message — like I did when I first read the book.  When I read "The Witches" as a nine year old, I read about a young child, orphaned by tragedy, who was learning to live with a cloud of sadness. I read about a family healing from a painful past, forced to find the courage to move forward. Then, I read about an evil, inconspicuous group of witches determined to harm children by transforming them into something unimaginable and assuring they are forgotten forever. Yet, I also read about a group who, regardless of what they have been through, decided to take every risk to stop those witches simply because they cared. I read about a success that was both bitter and sweet, but it did not matter, for nothing truly does "so long as someone loves you." Thus, in that, I learned, as a child, that in spite of every bad thing that may happen, it's always possible to find happiness.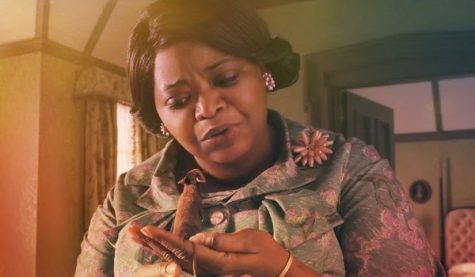 In the end, "The Witches" had a higher task than most movies, a task it unfortunately did not fully complete. As stated by Ximena Sanchez ('23), after she was asked whether she would watch the film based on the trailer, "I personally would not want to watch this movie. It's not the type of movie I enjoy, but I think it's definitely something others would enjoy."
Though many wished for it to overcome the prejudices of its original author, Dahl, it simply did not. However, it did try — which, in its own way, means something. Reforming a good, but possibly hurtful story is a dilemma deserving of much time and energy — but, even when it is given, it is often still not enough like, for instance, "The Witches" movie.
Even so, any efforts placed, regardless of their success, are worth it. At heart, "The Witches" is not a perfect movie — neither by filmmaking standards nor existential ones — but at least some good, I hope, can still be shown. Children's media is often abandoned and treated rapaciously, which is why it is so important good pieces of it continue to be made — even if it is difficult. The end-result may end up as lackluster or disappointing, like in the case of "The Witches," but so long as their remains a genuine, authentic effort to strive for perfection, that will shine through in spite of absolutely everything.
shocking that people are shocked to find out that hbo's the witches is more like a children's movie……when the original was also a movie made for…….children

— carl parsley and marissa cooper's gay son (@sadboysclubusa) October 23, 2020