The film industry targets nostalgia in light of pandemic
October 7, 2021
The pandemic has run many through some of the most challenging times in their life. In unstable moments, a comforting feeling is more important than ever. Spending much of the year stuck at home, movies became a significant source of this comfort. Film companies have adapted to these patterns by increasing their appeal to nostalgia in the audience. 
Nostalgia targets a feeling most have experienced – a longing feeling for past happier, simpler times. Nostalgia brings you back to these times and the feelings they hold with them. 
— no context nostalgia (@nostalgiaooc) August 7, 2021
Nostalgia is responsible for some of the world's most successful and popular movies. The "Harry Potter" series, arguably one of the most loved book series of all time, shares its success with its movie counterparts. The film series was loved by both those familiar with the story in the novels, and those who had never experienced it before. The movie series appealed to individuals who held great nostalgia for the original books, and this appeal helped tremendously in the movies' great success. 
Recently, this phenomenon of nostalgia in film has been increasingly observed, most notably in the frequent "remakes" of classic Disney animated films. 
The Disney "Renaissance Era" is the timeframe in which the most beloved and successful animated films were produced by the studio. This period is the most frequently targeted for remakes. It includes cherished films such as Beauty and the Beast, The Little Mermaid, The Lion King, and more. The films created during this period often hold the most nostalgia, as the younger generations grew up with these beloved classics. 
View this post on Instagram
Considering the world's state during COVID-19, entertainment consumption has increased, especially among teenagers. Television and movies have become a source of comfort and familiarity during uncertain times. Entertainment helps connect those who have isolated from their loved ones and the world during the pandemic. As a result, revisits to nostalgic media are increasing.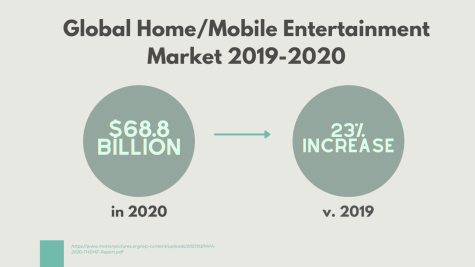 However, often these remakes are met with criticism for losing the "heart" of their originals. Disney's Mulan (2020) is one clear example. The remake had a significant amount of public admiration to live up to with its 1998 original. Many felt the new movie struggled to separate itself successfully from the original, as the new film lost many of its most beloved aspects; such as the comic relief from Mushu and the highly venerated song "Reflection".
is someone gonna tell disney that they need to stop the live action agenda??

— maxine shaw's wife says get vaccinated (@stubbornsag) August 15, 2019
With each Disney classic remake, more criticism grows. Nostalgic movies are enjoyable and cherishable in their original forms, and many argue these originals are preferred. However, remakes of past successes and loved films allow the younger, growing generation to experience older stories in a new modern form. 
AHN Senior, Laura Caroline Jung, shares her thoughts on childhood remakes. 
"Personally, I am not much of a movie junkie. YouTube is my preferred form of entertainment, so even when film companies remake a favorite childhood movie, I am not going to go out of my way to watch it. I do, however, love the idea that it brings these great stories to a new generation of children."
Like many, Jung continues to enjoy classic childhood-favorite movies before their "contemporary" correspondents. 
The originals are always, timelessly entertaining because they basically raised me and formed who I am," says Jung ('22).