Seniors Plan for Annual Disney Trip
September 26, 2016
The popular Mini Course destination every year for underclassmen is the Disney World trip, yet this year a large majority of seniors are planning to attend. In 2014, a mass amount of the current senior class, packed their bags and headed to Orlando to experience their first Mini Course week, a typical choice for freshmen. The trip, only about three years ago, must have made the Class of 2017 nostalgic, because this year about over 30 girls are planning on attending.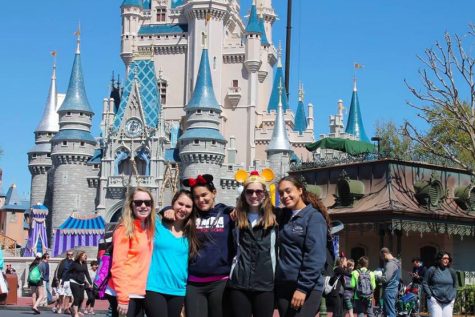 The trip, lead by Lori Kearney, is highly anticipated every year by about 75 to 100 students. Those who are planning on attending are expecting a four day, three night trip visiting Hollywood Studios, Epcot, and Magic Kingdom. Students travel by bus all the way to Orlando and stay at a Holiday Inn near Disney Springs, each room housing up to four girls. Every year when students visit Epcot, they are required to travel around the world before enjoying the park attractions, and participate in an educational component.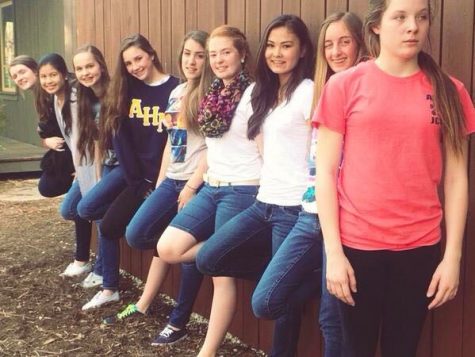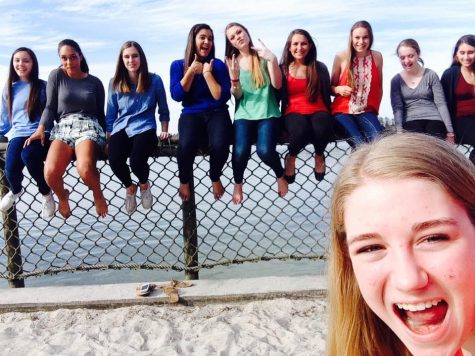 Kearney gives the scoop on Wednesday's Epcot activities sharing, "We do like to change up what you have to do in Epcot every year; so that way the juniors do something, the freshmen do something, the seniors do something. The seniors will be doing something that will be a little bit different than what they have done in the past. You're going to be working in Innoventions."
Making the decision to go either on a mission trip or to Disney was a hard choice for many upperclassmen. The ultimate decision for their final mini course week was based around many seniors having been on multiple mission trips, and wanting to try something different. The group of students who took the Disney route freshmen year make up a large majority of those planning to go this year. With prior knowledge of all that the trip entails, seniors know how enjoyable all of the festivities and attractions are in store for them. Yet, since 2014, the agenda of the trip has changed slightly to include a visit to Hollywood Studios, adjusting the schedule to leave early on Tuesday. This modification of the itinerary can only be positive for having the most enjoyable time in the "happiest place on earth".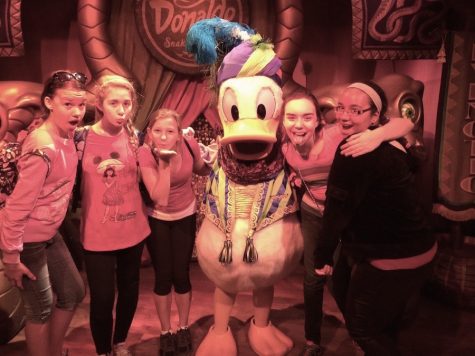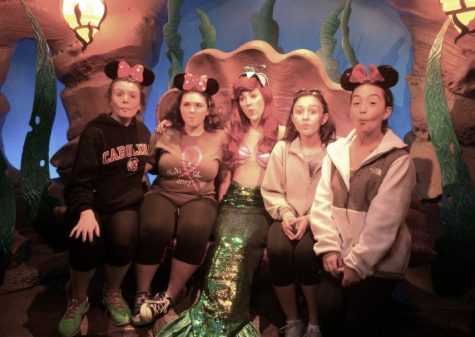 Another reason the seniors are enthusiastic about traveling to Orlando is because of the connection that the seniors have with the teachers leading the trip, such as Kearney and Beth Chase. Seniors Ally Wehle and Lexie Diez are creating a Senior shirt for the trip with the Class of 2017's favorite quotes from the trip leaders. With all of the buzz about mini course week around school, many seniors have been discussing the trip with the chaperones, who are also excited to attend. Teacher chaperones often mention that the trip is a good way to connect with the students, especially with upperclassmen who they have spent time with over the past four years.
When asked about her reaction to the amount of seniors planning for her annual Disney Trip, Kearney delightfully states, "Listen, I know the love the seniors and I have for each other so I am not surprised that they are coming."
Girls who have been on the trip before are extremely excited to go back and end senior year on a high note. Freshmen year many students had not met their closest friends yet or knew their place at Academy, so going back on the same trip at the end of high school will be much more enjoyable and memorable.
Senior Megan Przedpelski, who is looking forward to the March trip after having gone both her Freshman and Sophomore year, expresses "I have never gone to really any amusement parks with my friends, and so it was fun being able to walk around Disney with them and then come back to the hotel room."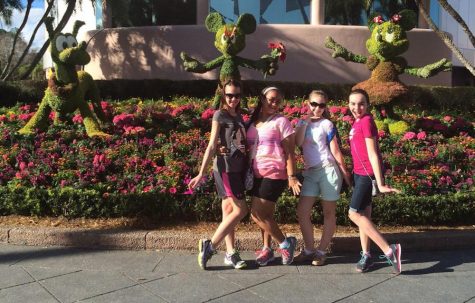 Girls who did not go their freshman year, or any years after, yet are going this year are very thrilled to make up for lost time. After missing out on Disney freshman year, students left behind are taking advantage of their last mini course week to experience the trip for themselves. Those who have been before can assure first timers that this trip is one that they will not forget.
Ciara Chappell regretfully remembers her freshman year remarking, "When everyone came back, I sort of felt left out because it sounded like everyone had so much fun and that the trip made everyone so close… because all the little inside jokes that everyone has from it, I'm going to make sure there are some inside jokes we all have after!"
Disney has so many new attractions and activities for Orlando travelers to enjoy that will make the week special for all those who go. The trip this year has so much in store for anyone going, no matter what grade. Freshman who are planning on going can look forward to all of the unique memories and friends they will make, which the seniors can attest to.