What to Wear On Game Day
September 29, 2016
There are two types of college football fans; there are those who plan their team-themed outfits a week in advance to pose in front of all the fraternity houses and those who care more about the game than the clothes. Choosing a game day outfit is an important part of the college football game day experience.
The most important factors of a gameday outfit are looking cute and being comfortable. There are many stores that Academy girls choose in order to complete this demand. The list includes Francesca's, Topshop, Pacsun, Urban Outfitters, Nordstrom's, The Look, and DKM. The general outfit for a girl who is going for the comfortable but cute look is a team-colored romper or a tank top and jean shorts. Dresses with unique patterns using team colors are also very popular.
Juniors Mckenna Weathers and Claire Obeck love going to University of Florida games. They pre-plan their outfits and go shopping together for game day outfits.
They explain, "We typically like to buy clothes for the comfort aspect, but if they're also really cute and have multiple uses then that's a plus."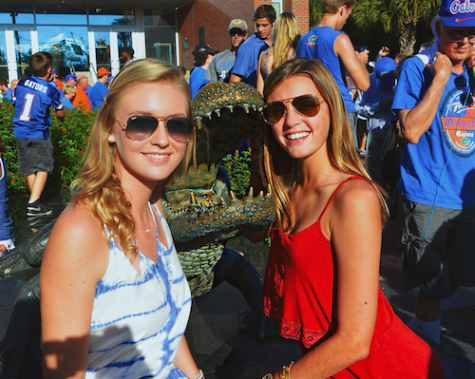 Freshmen twins, Audrey and Ellie Boos frequently go visit their sister at Auburn, therefore they need lots of cute game day clothes.
They explain, "we always go for the cuter clothes, from Topshop or Urban Outfitters, but we choose the comfiest cute clothes with sandals or boots."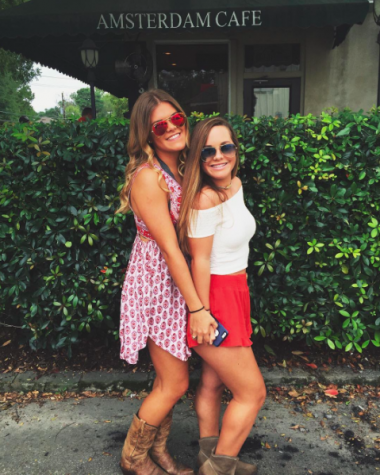 The second general outfit option is a team jersey and jean shorts. All you need to complete this outfit are  denim cutoffs and white converse. Jerseys are also considered more comfortable and breathable for warmer weather. Juniors Madi Williams and Gabby Delp both prefer a jersey over cute outfits for these same reasons.
Williams confesses, "I would rather wear a team jersey to support the team better and to make shopping less complicated."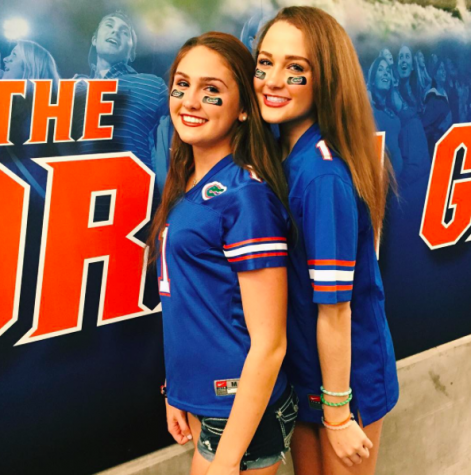 Not all game days have the same sunny Florida weather. For example freshman, Peyton Finn and her family are die hard Michigan Wolverine fans. College football season is during the colder months. Therefore Finn has to consider the fact that the game is outside in a stadium for 3 hours. The freezing temperatures are important to consider while she plans her outfits.
Finn also explains, "For Michigan games, I always try to wear something warm. So I  wear a jersey and sweatshirts because I go with my family, but when I go with friends I wear cute clothes."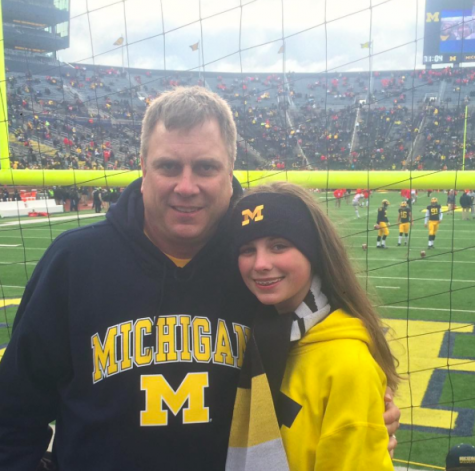 In the warmer state of Mississippi, freshman Sara Vivero goes to visit her siblings.  Mississippi  weather calls for something light and breathable like a tank top and shorts, and of course, cowgirl boots.
Vivero shares, "I get my game day outfits from the look, Francesca's, or DKM because they all have logos on their clothes."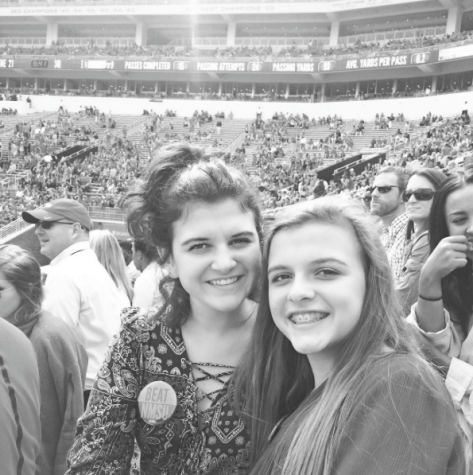 In America, college football is like a seasonal holiday. Taking pictures with friends and family, while capturing memories is the only thing better than  a cute outfit.