Zac Brown Band Black Out the Sun 2016 Tour Comes to Tampa
September 25, 2016
A couple of AHN girls threw on their country boots and attended the Zac Brown Band concert at the  MidFlorida Credit Union on Sunday, September 18. The country band has been on tour performing their Black Out the Sun 2016 tour. During the concert, the band sang some of their major hits and songs from their latest 2015 album, Jekyll + Hyde. 
Allie Weachter '17 attended the concert and stated,"I went to the Zac Brown concert because I love country music and spending time with friends. They are a really good live band, and my favorite song from them has to be "Castaway"!"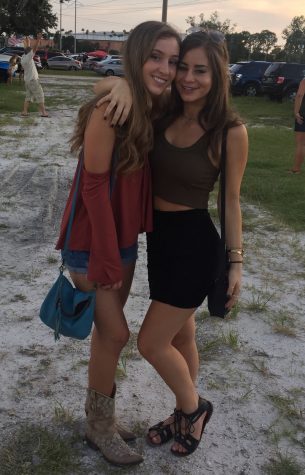 Zac Brown Band is an American country group that originated in Atlanta, Georgia in 2002. They have a total of eight members in the band and have produced six albums. They have earned 55 award nominations: Grammys, Academy of Country Music, and American Music Awards, and have won a total of eights awards for their much- loved country music.
The concert started at 7:30 and ended around 11:00, flowing with good energy the whole night. It took place outside the MidFlorida Credit Union and they played for about three hours straight, without stopping.
Hope Rossi '17 went to the concert with some close friends and claims, "ZBB is my favorite country music group and the concert was amazing, he's [Zac Brown] a great live performer. I love the energy he brought to the crowd!"
Leaving their mark on Tampa, the Zac Brown played a remarkable performance. The girls claim they loved the band's live performance, hoping they produce a new album and return to Tampa in the future.