Fun Festivities to do in Fall
October 24, 2016
Fall has come and it is now the perfect time to grab a pair of boots, bask in the occasional cool breeze, and of course drink pumpkin spice lattes. Fall is the time of year most girls look forward to, not only because of the cute, cozy outfits, but because of all the fall festivities offered. Here is a list of fun things to do during fall.
Go to a pumpkin patch!
Pumpkin patches are the perfect place to take cute fall photos with friends, and scout for the perfectly spherical pumpkin. Hyde Park's pumpkin patch runs all the way through October 30, and is the main location AHN girls go to scout for pumpkins. 
https://www.instagram.com/p/BL7G09QjBZ7/?taken-by=jackie.1424
2. Carve a pumpkin
Carving Pumpkins are a popular activity to do in fall with family and friends. Carving can be a hassle, so in order to make it easier here is a guide to carving a more successful pumpkin.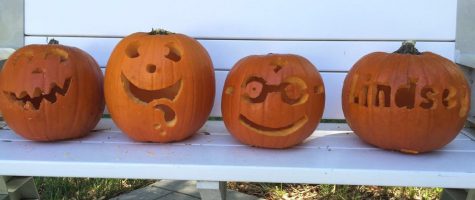 3. Bake a pumpkin pie
Baking is a fall essential, especially when it comes to pie. Pumpkin pie is the perfect fall treat that will satisfy your fall pumpkin carvings. Here is a scrumptious recipe for a pumpkin pie.
4. Go to Howl-O-Scream
Howl-O-Scream is the place to go for thrill seekers. Many AHN girls go in big groups to take advantage of the 4-Pack Deal where you can save up to $64 per person, and enjoy all the night has to offer from haunted houses to rides. This year's theme is "Evil Encore", complete with spooky theaters and performers. 
Gaby Hogan '18 claims "Howl-O-Scream was so much fun and it's less scary if you keep your eyes open because you freak yourself out when you just hear noises, but overall it is worth going every year!"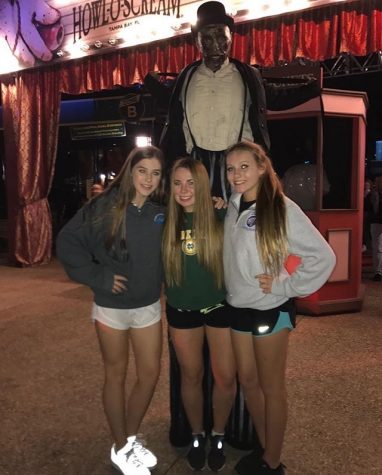 5. Disney Halloween Movie Marathon
AHN girls love Disney movies as much as any of teenage girl who wants to relive their childhood, especially when it comes to Halloween movies. Disney Channel hosts a Halloween movie marathon every year "Hauntober Fest". These Disney originals play all throughout the month of October, so cuddle up with some friends, make tasty snacks, and have a movie marathon.
Sam Garateix '18 stated "Halloween town is my favorite disney halloween movie and when I was younger I would watch it every day in the month of October and my favorite character is Marney!"
6. Mickey's Not so Scary Halloween Party
Throughout the month of October, Disney World hosts their annual "Mickey's Not so Scary Halloween Party", which consists of themed parades, dance parties, fireworks shows, and trick-or-treating through the park! All of Magic Kingdom is decorated in Halloween spirit, and costumes are encouraged.
https://twitter.com/_zoemclaughlin_/status/787400641605832704