How to Conquer Tampa in a Weekend
October 2, 2016
Most high school students count down the days until the weekend, but run out of ideas on how to make the most of it. Tampa can seem boring after living here for many years but there are a lot of under appreciated things around the city. The Tampa Bay Times updates their website regularly on fun things to do in the area. If none of those activities seem appealing, here is an itinerary on how to have a weekend well spent!
Friday
2:45pm School is finally out, happy FriYAY!!
3:00-4:00pm Enjoy an after school snack at Yogurtology. 
4:00-6:00pm Go to a friend's house and get ready for the night.
6:00-7:00pm Treat yourself to dinner at the original Fresh Kitchen or another restaurant on Howard.
7:00-11pm Go to Howl-O-Scream

! This halloween event is a tradition in Tampa's very own Busch Gardens. Entry tickets start at $65.99, but if you take part in their package deals the tickets are cheaper.
Senior Kali Bradley shares, "I went to Howl-O-Scream for the first time freshman year. I was scared to go, but it ended up being such a fun and trilling experience spent with my friends. I have been every year since!"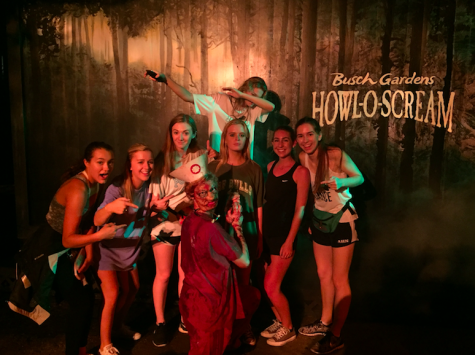 Saturday
9:30am Wake up and start your day early.
10:30am Be out of the house and on your way to the beach. The best beach spots are: St. Pete Beach, Clearwater Beach, Treasure Island and Fort De Soto Park.
11:00am On the way to the beach, stop at a Publix. Order Pub Subs for you and your family/friends. Grab some bags of chips and drinks to share! 
11:00am-5:00pm Enjoy your beach day with a picnic in the Florida sun.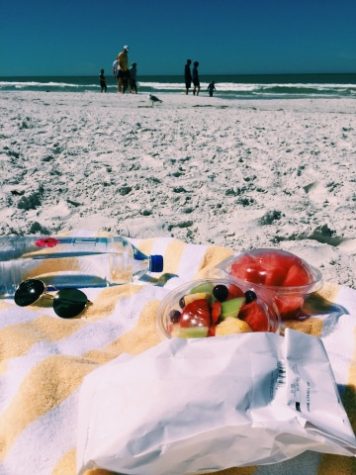 5:00-6:00pm Shower and get ready to go to the movies.
6:00-7:00pm Grab a quick dinner at the food court before you head to the movie. Movie theaters in Tampa are: AMC Westshore 14 and Regal Citrus Park Stadium 20.
7:00-9:30pm Movie time!
Sunday
10:00-11:00am Wake up and grab a quick breakfast. Tampa's best breakfast places are: Pach's Place, Pinky's, First Watch, Buddy Brew, and Daily eats. 
11:00am-2:00pm Enjoy the outdoors and walk around Hyde Park! Shop at boutiques and eat at the new burger restaurant, Goody Goody.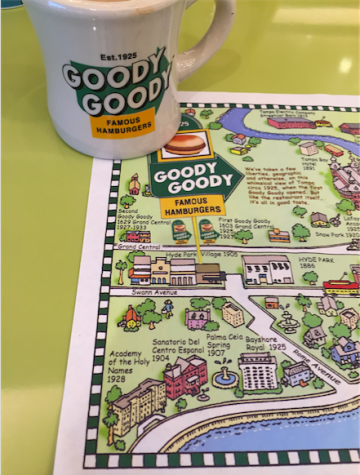 2:00-5:00pm Use this part of your day for homework/ family time to relax. 
5:00-6:00pm Yoga is in your future…Take time for a pre-workout snack at Enerjuicer on Dale Mabry.
6:00-7:00pm Yoga in the park! Curtis Hixon park in downtown Tampa hosts a yoga class every Sunday at 6:00pm 

(5-6:00pm in fall/winter months). 
Junior Mckenna Weathers shares, "I absolutely love going to yoga in the park. My mom, my sister and I try to go every Sunday possible because it is so relaxing."
https://www.instagram.com/p/za6XMgzOnO/?taken-by=yogadowntowntampa
7:00-9:00pm Family dinner
9:30-10:00pm Get ready for bed
10:00pm Go to sleep so you are rested before the big school week!
These activities will never fail to provide a fulfilled weekend. Even when it feels like there is nothing to do, dig a little deeper because there is always something happening in this city. From Tampa's very own frozen yogurt, to some of the best beaches just a short drive away, the opportunities are endless.