Tackle Academy's Service Hour Requirement With These Suggested Events and Organizations
October 31, 2016
Every year, Academy students are required to earn a total of 25 service hours. The students are able to choose how and where they will get their hours, as long as they meet the basic requirements. At first, 25 service hours seems like a lot to complete.  However, Academy girls have proven that it is easy to go above and beyond when it comes to earning service hours. Some Academy students have been able to contribute over 1,000 hours by the end of their four years.
As Junior Melanie Krueger states, "Doing service makes me feel like I'm contributing to society in a positive way. I also like how it makes me a better person while also bettering other people's lives."  
Once students get into the rhythm of collecting their service hours, it is easy to get them all done. That being said, it can be hard to seek out opportunities and to know where to start looking for them. The list below gives some ideas for different locations and events that offer opportunities for students to not only earn their service hours, but to also make a difference within the community.
Metropolitan Ministries
Metropolitan Ministries offers a wide range of service opportunities-  From preparing food to wiping down tables. Helping their cause, which aims to provide services to the poor and homeless of the Tampa Bay area, is worth putting time into.
Freshman Casey Martin states, "The people at Metropolitan Ministries are always friendly and appreciative of the help. Even if it is just one hour, they are always grateful."
2. 5K's for various causes
Throughout the year, several 5k's take place to support the movements for various causes. Volunteering at these walks and runs is a great cause to support. One specific example is the Annual Take Steps Walk, which supports the research that is making efforts to cure Crohn's Disease and Colitis. In addition, the Cross Out Cancer 5k, which is run by Academy seniors Elizabeth Dolan and Lindsay Calka, donates all of its proceeds to All Children's Hospital.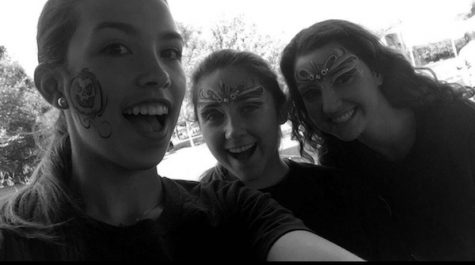 3. Tutoring at St. Peter Claver
The opportunity to tutor children at St. Peter Claver Catholic School is now an easy option for Academy students due to the addition of the St. Peter Claver Tutoring Club. The "out of school" club requires for students to spend at least one hour a week tutoring the students at St. Peter Claver. The service opportunity not only benefits the children, but it also gives those who are helping them the opportunity to make their own connections with the students.  
4. Meals on Wheels
Meals on Wheels provides meals to those who are "homebound, disabled, and elderly" throughout the Tampa Bay area. Since they are unable to cook for themselves, the volunteers deliver the meals to the recipients at their houses.
Freshman Sarah Munera expresses, "I think Meals on Wheel is a fun opportunity where you can explore neighborhoods you never knew existed. Meals on Wheels is also a good way to help those who can't afford food or are unable to get food."
Thanks to our tremendous volunteers who gave their Saturday AM to deliver POW! Together, we delivered over 17,000 lb of produce this year! pic.twitter.com/UiTq4WEEHt

— MealsOnWheelsofTampa (@MOWTampa) October 18, 2016
5. Keep Tampa Bay Beautiful
Keep Tampa Bay Beautiful, a nonprofit organization, puts on events "to help make a cleaner, greener, more livable home" within Tampa. Keep Tampa Bay Beautiful sponsors events such as the Trashy Flashy Fashion Show, which is held in honor of America Recycles Day. In addition, volunteers can become involved in Adopt-A-Road Programs and the Great American Cleanup.
Keep Tampa Bay Beautiful is hosting a cleanup this Saturday. Sign up at https://t.co/t0NHJOpaof @KeepTBB pic.twitter.com/C7cMK2i3Do

— SOP Technologies (@fightpollution) September 14, 2016
Every service hour helps make a difference in the lives of others. Finding and participating in service events is not just a requirement for school. More importantly, it is students' opportunity to make a difference in their local communities. From running for various causes to tutoring young children, every second counts towards improving and impacting others and their quality of life.