10 Facts About Melania Trump
November 15, 2016
In the early morning of November 9, 2016, American businessman, Donald Trump, was elected the 45 President of the United States. Defeating the Democratic candidate, Hillary Clinton, Trump won 290 of the electoral votes. Celebrating his victory, Trump spent the evening in New York with his wife, Melania Trump, who will assume the role of First Lady beginning January 20, 2017.
As many are just beginning to get to know Trump, here are 10 things to know about America's new First Lady:
1. Trump was born in Melanija Knavs in Novo Mesto, Slovenia. Then, when she was 18, she moved to Milan, Italy. Finally in the mid-1990s, she moved to the US and became a permanent resident in 2006.
Junior Claire Obeck claims, "I think it is really interesting that the First Lady is born outside of the US. However, I do not think it will affect her ability to be an efficient First Lady. John Quincy Adams' wife was also not born in the US, but she was still a great First Lady."
2. Trump, being married to one of the richest men in America, had a wedding that cost $1 million. For the wedding, she wore a John Galliano gown.
#FBF to when Melania Trump posed in her $100,000 John Galliano wedding gown for the cover of Vogue. pic.twitter.com/Kfy2E597pO

— Kate Bennett (@KateBennett_DC) July 24, 2015
3. Trump is a committed mother to her ten-year-old son, Barron. Step daughter, Ivanka Trump, tells People Magazine, "Melania is an unbelievable mother with the right priorities."
https://www.instagram.com/p/8BeaaCBfuU/?taken-by=firstladymelaniatrump
4. The new First Lady originally met her now husband at a Fashion Week party in 1998, where he was on a date with another woman. Trump exclaimed, "He wanted my number, but he was with a date, so of course I didn't give it to him."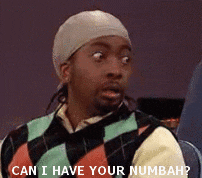 5. Trump has been featured on the cover of some of the world's top tier fashion magazines. These magazines include Vogue, Glamour, Vanity Fair, InStyle Weddings, Sports Illustrated Swimsuit and GQ. Despite Trump's feature on the magazine, Vogue chose to endorse Clinton's campaign.
6. A loyal wife, Trump remained by her husband's side through the ups and downs of the campaign. Trump has announced that cyberbullying will be her primary platform throughout her husband's presidency.
Sophomore Emily Abdoney claims, "I love how Melania chose cyberbullying as her platform because I think it is a serious problem in our society. People have gotten too mean on social media, and it is something that needs to be changed."
Melania Trump vows to take on cyberbullying as first lady (from @AP) https://t.co/4M2F9QMdm2

— Maltese Professor❌Text TRUMP to 88022 (@MCCNP) November 4, 2016
7. Trump is a true charity worker. She works and donates frequently to benefit The Breast Cancer Research Foundation, the Police Athletic League, and The American Red Cross.
https://twitter.com/MadJewessWoman/status/694972965109170176
8. In an interview with New York Times, Trump was asked how she would support her husband for President, to which she responded, "I would be very traditional, like Betty Ford or Jackie Kennedy. I would support him."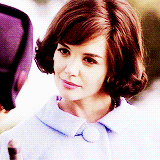 9. Trump is a former, successful model. She started her modeling career at about the age of five. By 16, she was a known model with many professional gigs.
https://www.instagram.com/p/BMmAeHWBN26/?tagged=melaniatrump
10. America's new First Lady can speak five different languages, including Slovenian, Serbian, English, French and German.
Senior Audrey Dunn states, "I think it is useful that Melania can speak all those languages. Working in government, I would believe that you would have to communicate with people from all different countries and knowing those languages would be beneficial."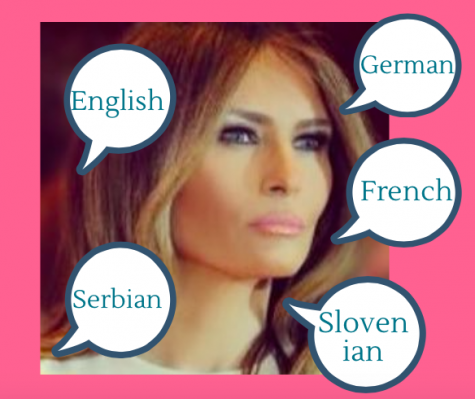 Trump, the new First Lady, has many interesting characteristics that might aid her in being an efficient First Lady!