18 Inspiring Students Under 18 (PART ONE)
November 6, 2016
Academy is consumed with extraordinary women at and under the age of eighteen. Through their accomplishments, it is easy to understand that Academy students exceed the standards most teenagers are held to. Even though it isn't regularly addressed,  some very inspiring young woman roam the halls of Academy. 
Sophia Tweed
Sophia Tweed is a freshman at Academy, and senior Lizzie Dolan finds her to be an inspiration to all. Since Tweed has only been a part of the Academy family for a short three months, Dolan reveals it's the freshman's insight into the world that she so greatly admires.
In addition to Tweed's mindfulness, Dolan admires her "solid attitude that yearns to understand people's story, but not necessarily change herself because of them. She definitely has a solid head on her shoulders."
According to Dolan, who believes Tweed is truly inspiring, the world better watch out, because this freshman is going to do something amazing.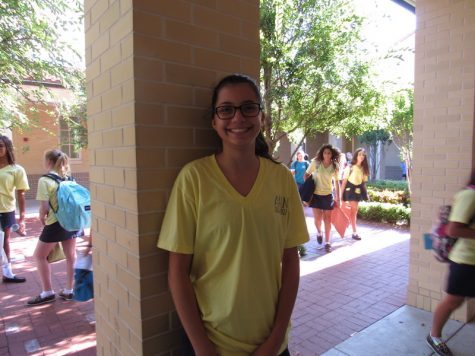 Katie Hale
Katie Hale is one senior who can be described as "considerate, kind hearted, and scrupulous" according to fellow senior class member Ciara Chappell. Many can identify Hale because of her organization skills and her incredible academic achievements. In addition, Hale has committed to Cornell University for softball. 
Bruni Neufeld, also a senior, considers Hale to be an inspiration to all because "she is so passionate about everything she does. She puts 100% into everything she does."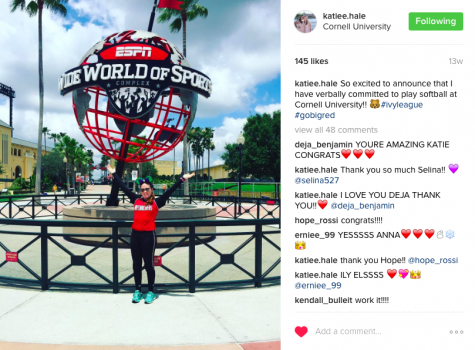 Marie Dela Cruz
Senior Rachel Tata notes that her inspiration at Academy is her friend, and fellow senior, Marie Dela Cruz. The two became friends after being in Quarter Notes together freshman year, and as Tata states, they have grown closer and closer throughout the years.  
According to Tata, Cruz inspires her daily to "grow as a person and performer, as well as to be a loyal and awesome friend, like she is."
Tata shares "Marie is so extremely talented in everything. She is hilarious and is always so humble. Her jokes and wit never fail to cheer me up when I'm stressed or struggling. I can always talk to her about anything and she listens with support and care."

Caroline Lamoureux
Caroline Lamoureux is a freshman that stands out to fellow freshman Sophia Tweed as an inspiration to many. Tweed notes Lamoureux's wonderful involvement in school and as well as her incredible talents which include writing, dancing, and music.
Tweed adds "She is such a loyal, enthusiastic and an intelligent friend.  She inspires me to give it my all in everything I do, no matter the obstacles that come my way.  She reminds me to live life as if it were my last day because you never know what memories you're going to miss. I'm so grateful to even consider Caroline as one of my closest friends."
Rachel Tata
Rachel Tata is a familiar name around Academy's campus and according to freshman Sophia Montero, she is quite the inspiration. The two having acting class together and Montero can't help but mention her breathtaking performances.
Montero shares, "She has a very kind heart. She talks to me and hugs me a lot, and I love hugs, so they never fail to make my day. I admire that she has so much passion for the things she does! She's an incredible person to look up to."
Senior Katie Hale reaffirms Montero's belief, stating "She is passionate about what she does and goes at it with all her heart.
Tata's best friend, senior Marie Dela Cruz, chimes in adding "She's always there for me, and as everyone knows, she's Academy's shining star. Rachel is such an inspiration because no matter how busy her life is, she never lets that get in the way of being an amazing person and friend."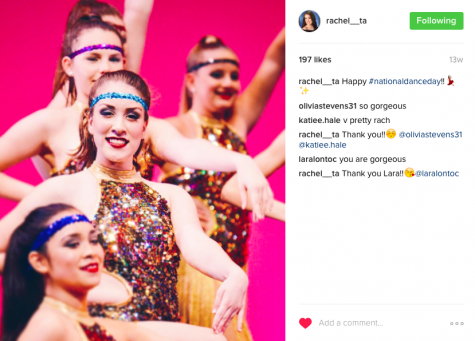 Caitlyn Helms
Caitlyn Helms is a junior who's smile and constant encouragement inspires all according to junior Lauren Pieper. Pieper shares that she has never met someone so willing to share and give to others. 
Pieper believes Helms is an inspiration to all because "she makes me want to be happy all the time and find the good in everything."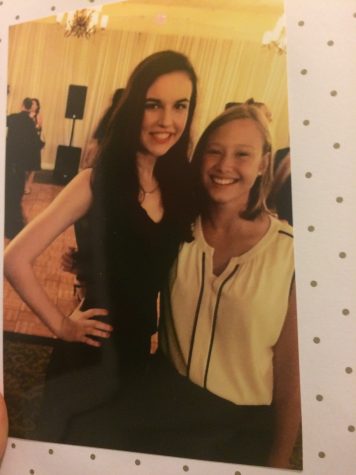 Lizzie Dolan
Lizzie Dolan is a senior who truly does it all. Sophomore Lauren Dingle notes her level of participation contributes to the reasoning behind why Dolan is an inspiration because she never lets her level of stress affect her attitude.
Dingle adds, "She is always upbeat, positive, and willing to devote some of her time–even though she barely has any–if someone needs help."
Freshman Caroline Lamoureux is in total agreement with Dingle, adding " I think she can see the 'big picture' well and has made big changes in the community, even as a young person. Her motivation and endless desire to help has always been a big inspiration to me. I've only met her recently because we're on the same mission trip, but I can already tell that she's super kind and cool."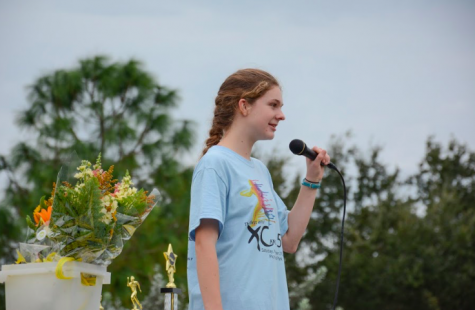 Lara Lontoc
Senior Tess Jakubiec wholeheartedly believes her best friend, senior Lara Lontoc, is an inspiration to all because "she is a goddess among us."  
Jakubiec adds, "She has always been the one who has worked her absolute hardest on any project she picks up, helped literally anyone that has asked her, and managed to balance her crazy life. She is dependable, witty, and just so wonderful."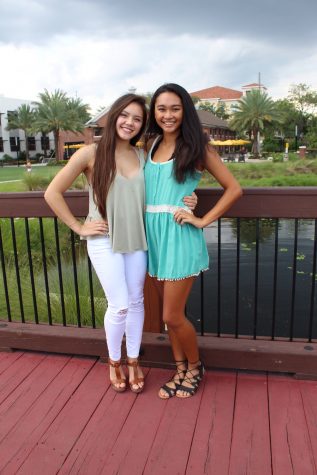 Sydney Lowman
Sophomore Sydney Lowman is an inspiration according to senior Sydney Sommer especially because she is "so sweet, supportive, and kind to everyone she encounters."
Sommer was able to attend camp with Lowman where she shares "I was able to witness her begin this awesome journey of overcoming her shyness. It's so inspiring to see her break out of her shell and have the courage to step out of her comfort zone. She faces every situation with so much joy, patience, and love."
The final nine students on the 18 under 18 will be released on Monday, November 7.