The Perks of Having a Sister
November 14, 2016
A sister is not just a sibling, she is also a best friend, a confidant, a fashion consultant, and so much more. Although friends can fill all of these positions, most friendships will not always be a permanent part of someone's life. The difference between a friend and a sister is that a sister is family, and family is forever. Often, siblings take advantage of their "built-in best friends," and the love and support their sister provides.
Sisters disagree and argue, but when it is all said and done, a sister is one of the most loyal companions someone can have. Whether she is younger, older, or a twin, a sister is one of the best gifts a girl can have. The list below provides just some of the perks of having a sister, and why she is ultimately her sibling's best friend.
Sharing clothes/planning outfits
As those with sisters know, one of the greatest advantages to having a sister is the ability to share clothing. From the perspective of an older sister, a younger sister's seemingly constant tendency to contribute to the disappearance of her older sister's clothing can become annoying. However, the feeling is mutual on both sides of the spectrum. Both younger and older sisters are guilty of borrowing cute outfits from their sibling, either with consent or without. No matter how annoying, it is safe to say that regardless of how many outfits disappear from either sister's closet, they would not give up their ability to choose from two closets instead of just one.
Perks of having a sister: you get to use her clothes and makeup

Disadvantages of having a sister: she uses your clothes and makeup

— Haley Chonin (@HaleyChonin) August 1, 2016
2. Someone to talk to
Whether the topic involves school, boys, or drama, a sister is a confidant like no other. She is the only person who will to listen to what her sibling has to say, no matter if the conversation takes place at midnight or midday.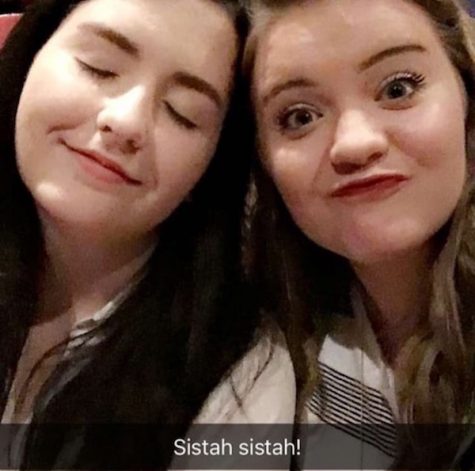 3. Someone to hang out with  
Living within the age of Netflix has made it easy for people to easily obtain episodes of popular shows like Grey's Anatomy. When something major happens during an episode, it is natural to want to share the exciting, or more often upsetting, development with someone.
As senior Alessandra Ruano expresses, "My sister and I always spend time together by watching Netflix shows. We talk about our favorite characters and always complain to one another when something bad happens in the show."
https://twitter.com/_clairewaldorf/status/617182322396262400
4. Someone to sing favorite songs with
On a smaller scale, some of the most relatable, modern-day battles are fought for power over an aux cord. It can be challenging to gain control over the music playing in a car, especially if everyone has different music tastes. However, when the aux cord is successfully obtained, it is safe to say that a sister will take on the challenge of trying to nail every note of their favorite song with her sibling from the back seat.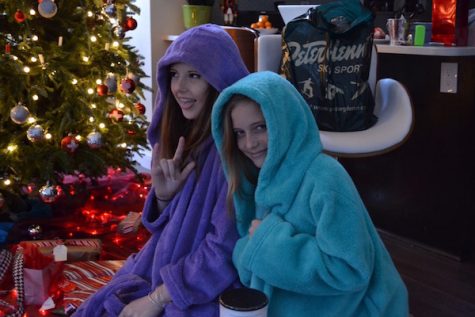 Someone to help with homework
School can be challenging for any student, no matter the grade level. However, having a sister can open up study opportunities. Older sisters can be great tutors. In addition, younger sisters are able to help older sisters with concepts that they learned in the past and need to revisit.
Freshman Audrey Boos, who has a twin sister, expresses, "It is great to have a twin sister because we are able to work together on homework and to study with each other."
Overall, a sister's love and support is unbreakable. Whether it is as small as watching television together to just talking, the time spent with a sister should be appreciated and treasured because ultimately she is the person who understands her sibling the best.