Tips for Making Your Room Unique
November 15, 2016
Everyone wants to add a special touch to their room to make it unique. Sometimes a special touch may be pricey, but there are many ways to work around a budget. Pinterest is a great place to find DIY projects that make use of what you have. Here are a few tips on what you can do to change your room's style.
Can I get a watt watt
Changing up the lighting in your room can really make a difference in how it looks. An inexpensive  and easy way to brighten up your room is to get old Christmas lights and string them around each wall or drape them in different ways.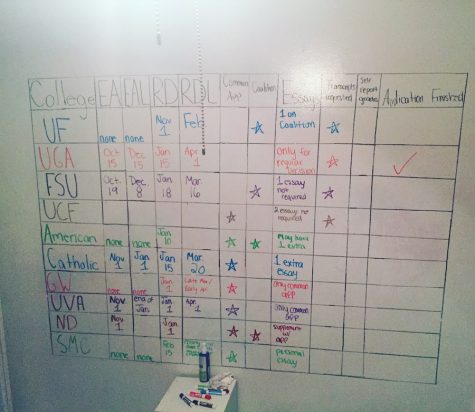 Chalk chalk, who's there
Plain walls with paint can get boring and an accent wall is the perfect way to spice up a room. To create an accent wall with buy chalkboard or whiteboard paint. Then you can write on them daily with reminders, doodles, and calendars.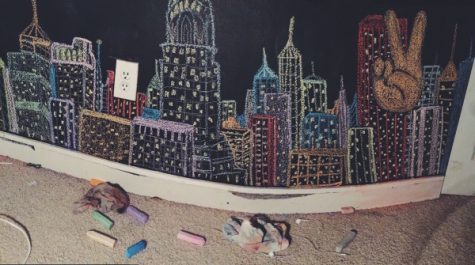 Love your shelf
Bookshelves do not always have to be for books. Place picture frames, trinkets, or vases on different shelves along with your favorite books. For even more color and design, tape or glue patterns to the backing of the shelves.
Crop it like it's hot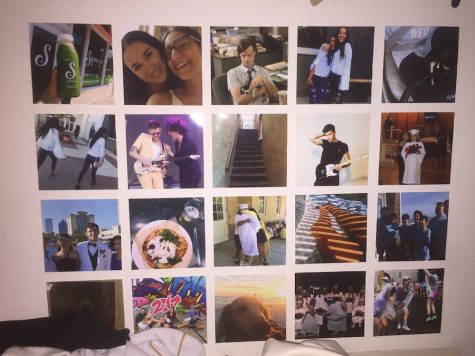 Along with a chalkboard wall, a mural wall is a great way to change up the look of a room. Simply gather posters and favorite pictures, arrange them however you want, and then place on any wall with mounting putty or stickers for a clean cut look. By covering a wall in some of your favorite things you add a unique personal touch to the room. 
https://vimeo.com/191526814%20
Go ceiling go!
Walls don't have to be the only decorated aspect of your room. Paint on your ceiling or add posters, pictures, or patterns above to give your room more color and decoration.
You grow girl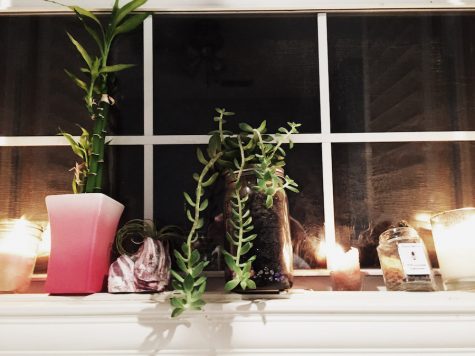 To make your room full of life  and down to earth, spread or hang plants and flowers  around the room. Bright flowers on a side table is a less expensive option, yet boxed or potted plants last longer. To create a DIY hanging plant buy string and items that t can hold plants, such as bowls, pots, or even a mason jars.
You're on a (paint) roll
Monotone walls lack personality so spice up your walls even more with color and a bright new coat of paint. Paint each wall different colors that all compliment each other or even your doors to make your room pop.
It all mattress
Since a student rarely sleeps, putting a trendy bedspread and lots of accent pillows on your bed can make a comfy study area, and can tie in a color scheme for your room. Accent pillows can be found in a variety of places, like Target, Ikea, and Home Goods.
Don't be desk-icable
Create an area in your room for a workspace such as a desk, craft area, or even an easel. Designate a corner and customize it with whatever you need to succeed like a computer, sewing machine, easel, or even a vanity for makeup. Find your inner Paris Geller (from Gilmore Girls) and craft away! 
Couldn't chair less
Comfort is key, adding seating in  your room can make a great hangout area or even a work space. Giant beanbag chairs, small couches, or pop out chairs are perfect for small spaces and budgets.
Changing your room can be entertaining and can reflect who you are. Using these tips will brighten the atmosphere in your bedroom and will make it a great place to hang out or study. The next time you want a new fresh look for your space, use these tips to upgrade under a budget.