Healthy Substitutes for Candy
December 2, 2016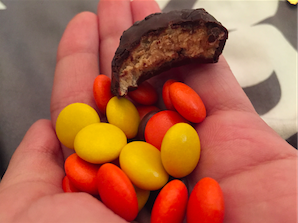 Indulging in your favorite sugary candy every once in a while is ok, but if this becomes excessive it can be unhealthy for your teeth and can also lead to diabetes. Luckily, there are a lot of delicious alternatives that will satisfy your sweet tooth without a being a risk to your health.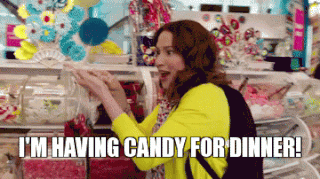 Droga Peanut Butter Bots, made with all-natural peanut butter and dark chocolate, are the perfect alternative to Reese's cups cravings.
While Reese's is higher in sugar and fat, Droga is high in protein, making it a better option.
These protein-packed bars come in a large variety of flavors, but their Caramel Peanut bar is perfect to satisfy any Twix, Milky Way, or Snickers craving.
While a Twix bar has an astounding 28 g of sugar, one Detour bar has only 2 grams of natural sugar. Detour also only has 4 grams of fat compared to Twix's 14 grams.
Homemade Gummy Bears
The easiest way to know what is in your food is to make it yourself. This simple recipe only requires 5 ingredients and is all natural, sugar-free, and fat-free.
"Candy is my one weaknesses so I usually prefer that but all-natural and organic candies are not bad at all as a cravings substitute." senior Lexie Diez says.
Paleo Skittles
Although the requirement of a dehydrator at home might be a setback, this recipe for homemade skittles contains so many good nutrients and healthy fats.
The contrast in nutrition statistics is the most harsh between these paleo skittles and the original kind. While the paleo skittles contain only 0.9 grams of sugar, Skittles hold an astounding 10.57  grams of sugar in just a few pieces. The fat content is also higher in Skittles, almost 3 grams, when put against the paleo version, only 0.2 grams.
YumEarth Organics, an all-natural and organic based company, specializes in healthy candies. Their lollipops are healthier than other sugar-loaded options.
While each YummyEarth lollipop only contains 22 calories, a normal lollipop has more than double that, at 52 calories.
https://twitter.com/TaraLancaster7/status/454530976488894464