HOA: Alyssa Muir Participates in Big Sister Program
December 2, 2016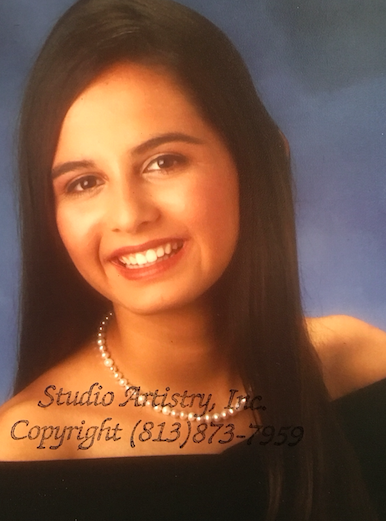 Senior Alyssa Muir has been actively involved at the Academy since she came in the fifth grade. Muir is currently in several clubs at AHN including Best Buddies, MAPS, and Beta Club. In addition to the many clubs she is apart of, the senior has been a member of the Varsity Basketball team since her freshman year. Muir, who is certainly recognized as a leader, began participated with the Big Brothers Big Sisters program at the beginning of her junior year. Every week, Muir volunteers with the Big Sisters Program alongside her "little sister," Melanie, who she visits and mentors.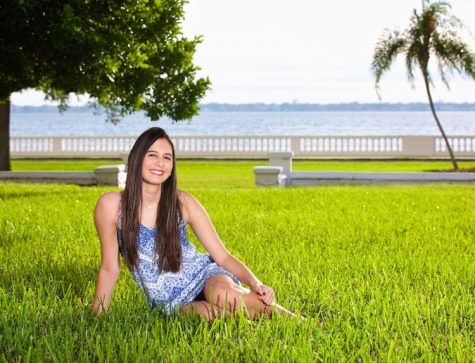 What is your favorite part of the big sisters program?
 "I love seeing Melanie grow as a student and person with each meeting we have."
How did you get involved with the big sisters program?
"My aunt Jill was heavily involved with it in New York, so I was inspired by her to join too at the beginning of my Junior year."
How have you gotten closer with your "little sister"?
"I have gotten closer with her because we are more comfortable with each other by now. We are both pretty shy people, but now that we have gotten so comfortable with each other we can talk about anything with each other."
How often do you see your "little sister"?
"I saw her for once a week for about an hour for just over a year. However, recently, Melanie has switched schools so she does not go to the same club after school. We have been talking on the phone frequently and are trying to see each other again soon."
What do you usually do when you meet up with your "little sister"?
"We spend half our time on homework and the other half we do something fun. Sometimes we play sports, other times we do crafts, and then some says we play board games or online games or air hockey."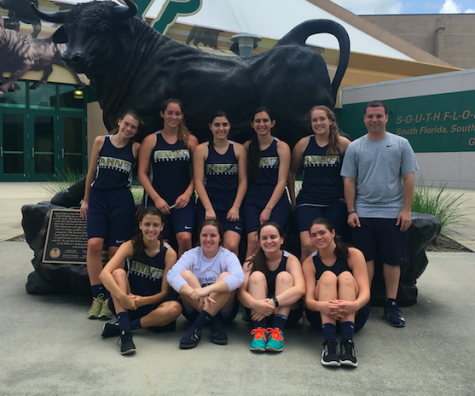 How have you grown from freshman year to senior year?
"I definitely think I've become more of a leader and more of a confident person. I was a lot quieter my freshman year and felt like I would hide in the background and definitely feel as I am a lot more confident and comfortable my senior year."
What are your plans after Academy?
"I want to go to University of Florida."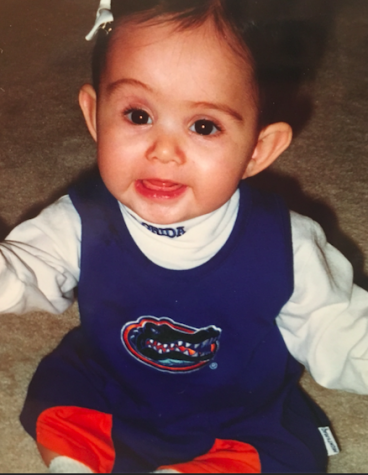 What are you going to miss the most about Academy?
"I am going to miss basketball and the friends I have made throughout my years here."
Senior Devin Folkman has been best friends with Muir since day one at AHN.
Folkman said, "Alyssa is my best friend and has been since fifth grade. She's very smart and helps anyone out if they need help with any homework or any of their problems. I love the way Alyssa and I dance before games because we are both so awkward. She is an all around great person and I don't know what I will do without her by my side on the court next year."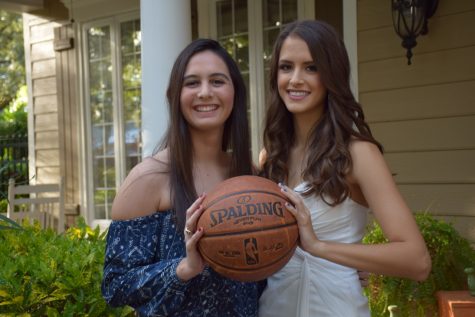 Muir is a role model for not only for the senior class but also the younger generations at AHN. She speaks volumes of how dedication and being a positive role model will take you far in life.