How to Make 2017 Your Year of Yes
January 10, 2017
Every year, the new year starts and people begin coming up with elaborate resolutions to change their lives. A recent lifestyle trend has many declaring 2017 their "Year of Yes." A year of yes is a simple concept that can result in a major lifestyle change. It calls for people to say yes to all of the things that scare them which encourages them to step out of their comfort zones. One of Academy's own teachers, Megan Dubee, made 2016 her unofficial year of yes. This experience changed Dubee's entire outlook on life. Here are five tips from Dubee on how to make 2017 a year of yes:.
Listen to Shonda Rhimes audiobook Year of Yes
Shonda Rhimes is the creator of Grey's Anatomy, Scandal, and How to Get Away With Murder. What many people do not realize is that before Rhimes' year of yes, she was anxious and afraid to take advantage of the opportunities that came her way. The book follows her journey through her year of overcoming her fears and becoming the best version of herself.
Have an Accountability Partner
Dubee's year of yes began when she received a text from a friend that read "A year of living fearlessly would be good for you." This caused her to think about her life and step out of her comfort zone. Dubee recommends telling a friend about your year of yes so they can hold you accountable.
She says, "I was afraid that if I said no, my friend would be disappointed in me."
Have an Idea of Things you Want to Accomplish
If a person comes up with a list of fears they want to overcome it is easier to know what needs to be accomplished. Without a list, it is easier to forget what you want to accomplish and why you began this year in the first place.
Having Access to Resources
In order to have an impactful year of yes, it is also important to have resources. These resources can come in the form of material goods or people. In Dubee's case, her resource was a student.
She says,"My resource was Camille Yodiz (AHN Class of '16). I told her I wanted to drive a zamboni at a Tampa Bay Lightning Game and then a few months later she emailed me with a link of where."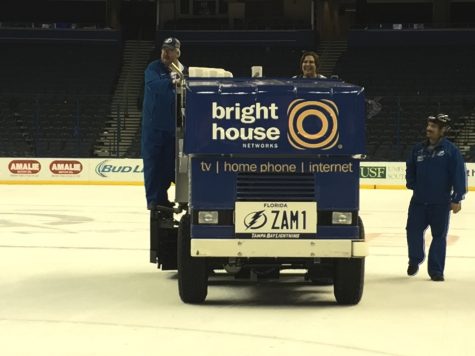 Tell people about your year of yes and they will help you.
Be Brave and Reasonably Open-minded
A year of yes is by no means an excuse to act crazy. The point is to say yes to the things that scare you and expand your horizons. On her year of yes, Dubee did a variety of things to help her get out of her comfort zone.
She says,"I went to Spain first and I had to do all sorts of things that I don't like doing. I had to talk to strangers in Spanish, and I didn't know where I was going and where I was going to get my next meal. I walked on the El Camino de Santiago de Compesal trail."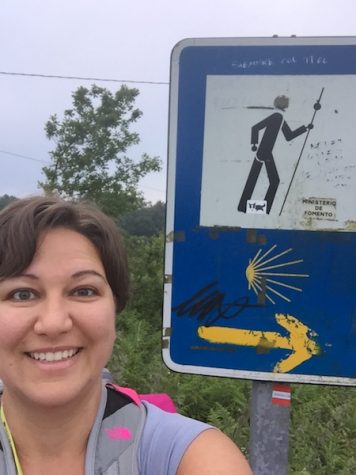 Following to her trip to Spain, later in her year, she had the opportunity to present at a conference.
"I presented at a conference with a bunch of strangers that were older than me. I never even thought that that was something that a person like me could do," she says.
A year of yes is the perfect way to make 2017 your year. So often, people get caught up going through the motions and sticking with their habits. "A Year of Yes" is the perfect way to combat the constant struggle of being stuck in one's comfort zone.
Reflecting on her year Dubee says,"At the beginning, the idea of this lasting a year was sort of terrifying, but at the end of the year there was no way that I could go back to living the way it was before."
Own 2017 by saying yes.