Straz Center for the Performing Arts Invites Classic Broadway Hits in 2017
January 10, 2017
The Straz Center for the Performing Arts in Tampa, FL, hosts a variety of events year-round including Broadways shows, concerts and high school graduations. Every year, an amazing season of Broadway shows comes to the Straz and 2017 is no exception.
Previous shows performed on the Straz stage in 2016 include Into the Woods, The Curious Incident of the Dog in the Nighttime, and An American in Paris.
The season will continue this January with many other award winning shows.
January
Forbidden Broadway will start the year off in January and run all the way through March. It is a comedic musical review in its 35th year of running. The show features much loved musicals such as Hamilton, Les Miserables, The Lion King, and many more. It also includes impersonations of celebrities like Patti LuPone, Harvey Fierstein, and Sarah Brightman.
Forbidden Broadway opens in Tampa next week! Are you ready to laugh? https://t.co/elMc7Wmcnz #ForbiddenBroadway #BroadwayInTampa pic.twitter.com/ooCDid5U7e

— Straz Center (@StrazCenter) January 3, 2017
Cabaret is the story of an American author, Cliff Bradshaw, in Berlin in the late 1920s who falls in love with Kit Kat Klub singer, Sally Bowles. The audience can enjoy some of the most iconic songs in theatre, such as "Maybe This Time" and "Cabaret".
March
"Broadway's big fat hit" Something Rotten tells the story of two brothers, Nick and Nigel Bottom, during the Renaissance and their struggle to write the world's very first musical. This hilarious production shows the struggle between Nick Bottom and William Shakespeare to be "The Bard" and how a soothsayer's predictions can go hilariously wrong.
Junior Sydney Beil said, "I absolutely loved Something Rotten on Broadway and I would definitely see it again at the Straz."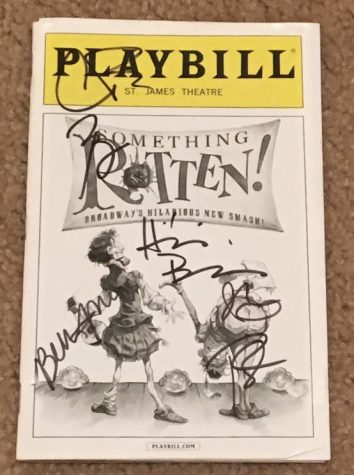 May
Roger and Hammerstein's The King and I explores the unconventional relationship between the King of Siam and an English schoolteacher, Anna Leonowens, whom he brings to Siam to teach his many wives and children. Some of Roger and Hammerstein's most iconic songs such as "Getting to Know You" and "Shall We Dance" can be enjoyed during this show.
June Finding Neverland is centered around the playwright J.M. Barrie who struggles for inspiration until meeting four young brothers and their widowed mother. Barrie becomes inspired and writes a play based on the boys' make-believe adventures.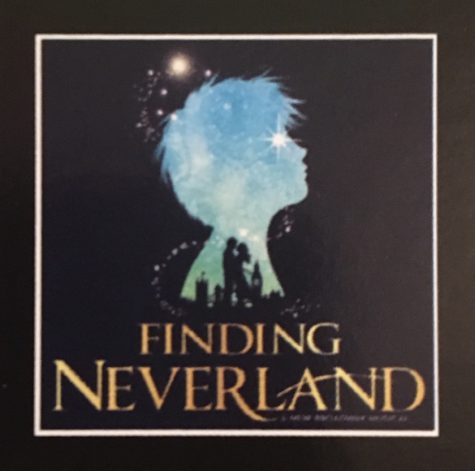 There are also a few additional shows that are not part of the season ticket subscription.
A must-see show, Wicked will be at the Straz for three weeks this February. Wicked tells the backstory of Oz and the people who live there before Dorothy's house lands in Munchkin Land. It reveals the unique friendship between Galinda the Good and Elphaba, a misunderstood outcast with extraordinary powers.
Senior Olivia Stevens said, "The storyline is just amazing. My favorite song is 'One Short Day' because it's when you first go into Oz and the costumes come to life and it's true to the original movie and I love the interactions between Glinda and Elphaba."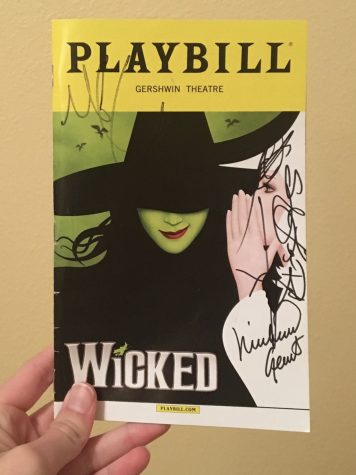 Finally, the rebellious 90's rock musical, Rent – 20th Anniversary Tour will grace the Straz stage in September. This powerful, rebellious masterpiece follows a year in the lives of seven friends who are trying to make their dreams come true while struggling with deathly diseases and financial issues in New York City. The composer, Jonathan Larson, wrote a score that speaks to generations all over the world including the opening number, "Rent", "La Vie Boheme", and "Seasons of Love".
NOW ON SALE ONLINE: @RentOnTour on Sept 19-24, 2017. https://t.co/KIER7IFVS7 pic.twitter.com/iVFJOIaWGq

— Straz Center (@StrazCenter) December 16, 2016