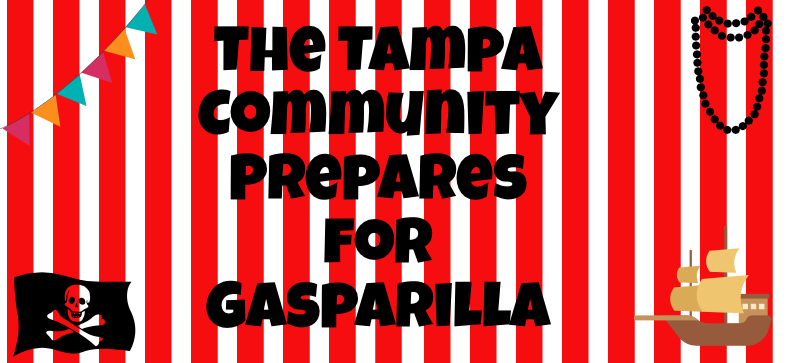 The Tampa Community Prepares for Gasparilla
January 19, 2017
Gasparilla is an annual festival held in Tampa that was started in 1904. Hosted by Ye Mystic Krewe of Gasparilla, the festival is held to commemorate the legend of José Gaspar, a pirate who was believed to have sailed around the Gulf of Mexico, landed in southwest Florida, and buried treasure there. The parade is one of the largest in the country and produces millions of dollars for Tampa's economy. At AHN, it often becomes a topic of conversation following the Christmas holiday break.
The basis of this Tampa tradition is two major parades that proceed down Bayshore Boulevard. The two parades are the Children's Parade, which will be held on January 21 this year, followed by the main Parade of the Pirates which is one week later on January 28. The excitement caused by these parades that pass right in front of AHN's beautiful campus can be felt by the entire student body, along with staff and administration.
19 Days… #GasparillaIsComing pic.twitter.com/sia9dWPZOk

— Florida Business Magazine (@FloridaBizMag) January 9, 2017
Admissions director, Amanda Faunce said, "I'm excited to go to the kids parade because I'm not necessarily prepared yet to take my kids to the big one and I'm excited to see Gasparilla from a different point of view."
Callin' all pirate lads! Th' #Gasparilla Children's Parade is on the horizon next Saturday! Brace ye-selves fer fun!https://t.co/SB8N4DyrDF pic.twitter.com/N1nNJOCUkP

— City of Tampa (@CityofTampa) January 14, 2017
For many Academy students, it is a tradition to attend one or both of the Gasparilla parades with their family and friends. Many families in South Tampa participate by not only going, but also by decorating their homes. Decorations include pirate wreaths, red, black and white flower arrangements, and other pirate themed details.
Freshman, Amelia Traviesa said, "I'm excited for Gasparilla because I know it will be filled with good weather and good friends, and even though I go with my family every year, it'll be my first year that my parents let me go out with my friends for the day, so it'll be a different experience."
AHN's 8th grade students, along with the high school seniors have the opportunity to be on one of the two AHN sponsored parade floats. Being on the float allows the students to throw beads into the crowd, bond with their fellow classmates, and take in the Tampa culture.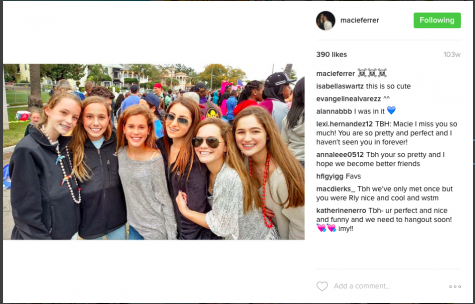 Junior, Alessandria Ligori, said, "Gasparilla is one of the only times that almost everyone in Tampa gets together and celebrates something, so I get to see all my friends from different schools. Also, my sister will be on the eighth grade float and I remember doing it and I'm excited to see her experience that."
Some members of the AHN family have never experienced Gasparilla before, either because they are new to Tampa, or because time just didn't permit.
Junior Emma Boback, who moved to Tampa this year, said "I plan on going with my friends and I've heard about it practically since I moved here and I think it's going to be fun. I'm excited to really be apart of Tampa's culture and events."
Whether you catch beads, ride a float, or simply sit back and enjoy the view with your mateys, Gasparilla is gu"arrrrgh"anteed to be a good time.