5 Influential Wives You Didn't Know About
February 12, 2017
Behind every influential and well-known man is an even more powerful wife. These five women exemplify the balance of being a support system for family, while running companies, enforcing international laws, or fulfilling any other aspirations they may possess:
Amal Alamuddin Clooney
Clooney, wife of actor George Clooney, is an international lawyer who fights for human rights. With degrees from the University of Oxford and New York University, Clooney represents clients ranging from previous prime ministers to abducted civilians in third world countries. Currently, Clooney is representing a Yazidi woman, Nadia Murad, who was kidnapped by ISIS, but escaped and fled to Germany.
Sophomore Isabel Laboy says, "Amal Clooney is such an inspiration because she supports her husband in Hollywood, but has her own professional life too. And she always has the cutest clothes."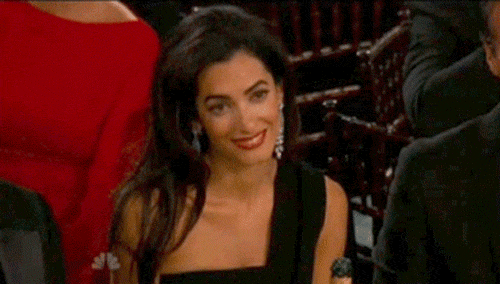 Gala Dali (Helen Deluvina Diakonoff)
In 1929, when Diakonoff met Salvadore Dali, she was already an outcast in her community due to the fact that she was a single mother of her daughter, Cecile. After five years in an unapproved whirlwind romance, Dali and Diakonoff were married in 1934. A fact unknown to many, Diakonoff was credited to have drawn the "maquette," or "first rough sketch," of many of her husband's works.
Salvador and Gala Dalí pic.twitter.com/4zfmBdSBzm

— Art + Artists (@ArtandArtists_) July 4, 2016
Nancy Davis Reagan
As a Hollywood actress and First Lady of the United States, Reagan has succeeded in many feats throughout her life. Reagan starred in films in the 1950s and 1960s including The Dark Wave and Hellcats of the Navy, which she starred in with her husband, Ronald Reagan. Long after her Hollywood career came to a close, her husband was diagnosed with Alzheimer's Disease, which led her to becoming an advocate for finding a cure for the illness. She also founded the Nancy Reagan Foundation to create after-school activities for students that would prevent drug use.
Junior Emma Heston says, "I feel like Nancy Reagan was kind of the first First Lady to set a platform of change that she felt passionately about. Kind of like how Michelle Obama was an advocate for eating healthy."
Coretta Scott King
Wife of the legendary civil rights activist Dr. Martin Luther King, Jr., Coretta Scott King was a classically trained musician and singer in the 1960s. Sacrificing her music career, King became extremely involved in the civil rights movement alongside her husband. In 1968, when Dr. Martin Luther King, Jr. was assassinated, King assumed the role as the "First Lady of the Civil Rights Movement" in which she advocated against racism and prejudice. In addition, she fought to make her husband's birthday a national holiday in order to spread awareness for racial equality.
You know the legend, now meet the woman. My Life, My Love, My Legacy by Coretta Scott King. #365DaysofBooks pic.twitter.com/phyb3WNMbH

— Richland Library (@accessfreely) February 3, 2017
Melinda Gates
Former employee of Microsoft and active philanthropist, Melinda Gates is the wife of Bill Gates, for 21 years and counting. Gates attended Duke University and graduated from the Fuqua School of Business with a Master's degree in Business Administration. After college, Gates began working for Microsoft, the company her husband founded, completely unaware that she would marry her boss six years later. Together, the Gates couple founded the "Bill and Melinda Gates Foundation," which focuses on worldwide advancements of education through technology and treatments for HIV/AIDS and tuberculosis. Gates and her husband were awarded the Presidential Medal of Freedom by former president, Barack Obama, for their philanthropy work.