How to Throw the Ultimate Galentine's Day Party
February 14, 2017
Galentine's Day, brought to light by Parks and Rec's Leslie Knope, is celebrated on February 13, the day before Valentine's Day. Anyone lacking a person to spend the day of love with can gather up all their closest gal pals and enjoy friendships rather than relationships. Eating waffles, sharing gifts, and spending the day with the besties, only skims the surface of how to celebrate Leslie Knope's favorite holiday. Here is your go-to guide to throwing the ultimate soiree for Galentine's day 2017. 
Make an invite list of all your closest friends, gal pals, and sisters from other misters. Choose the people in your life that will embrace the power of the Galentine's day and know how to have fun.
Pick a date that works best for your guest list, even if it is not necessarily on Galentine's day. From there send a quick invite with either a text or be more elaborate with an evite or send a note in the mail.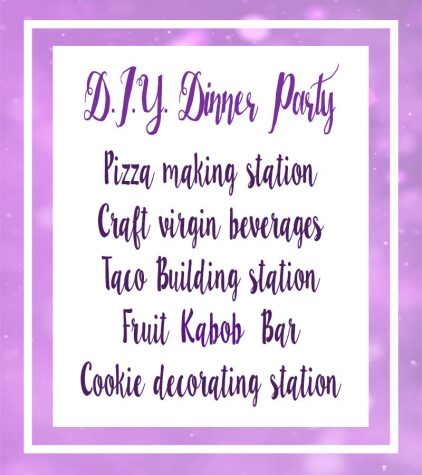 Plan how you want your soiree to go. A themed party such as a pajama party, game night, or a DIY dinner party can make a big difference between a regular hang out and a Galentine's day party.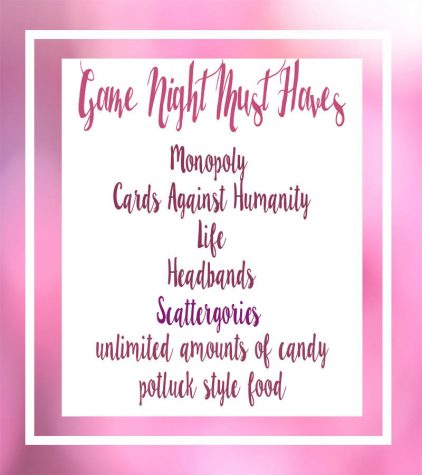 Academy girls especially know that the key to any party is always food. To keep your guests satisfied, try making the Leslie Knope classic waffle with a Galentine's day twist, heart shaped quesadillas, strawberry cookies, or a diy donut bar filled with strawberry icing and sprinkles galore.
A party isn't a party without a festive atmosphere. Go big or go home with decorations by getting plenty of balloons, streamers, and flowers to go around. To guarantee the best instapictures, make your own

photo backdrop

simply with a white sheet, and draping streamers.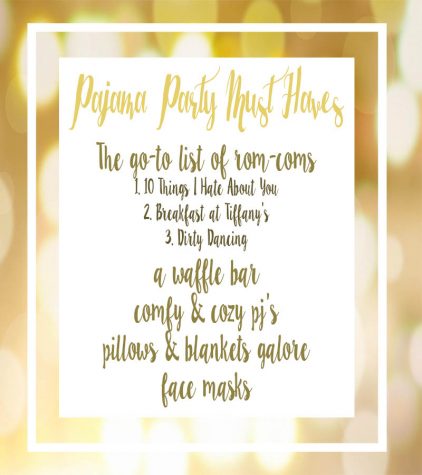 Galentine's day would not be complete without getting your best gals the best gifts. Whether big or little, showing your friends you appreciate them for always being beautiful tropical fish and always being there for you is what makes Galentine's day unique. Some gift ideas for those special gal pals in life could be all the best bath bombs from

Lush

, a

poster

reminding her how awesome she is, or some

makeup

to help her be glamourous.
Senior Teresa Toranzo spent Galentine's day 2017 in a simplistic way saying "this year my gal pals and I decided to do a dessert exchange. We all got each other different sweets to eat. From cake pops to Hello Panda chocolate filled cookies to funny puns, we had it all. The perfect Galentine's day is one spent with your best friends. It doesn't have to be elaborate, just look at us. As long as you're with quality friends, you'll have a qualified day."
Whether on Galentine's day or not, celebrating friendships should never go out of style. Use these guidelines to create your own besties party any day of the year, or on February 13th, the ultimate day of friendship by Parks and Rec decree. Yet, always remember to remind your closest friends that they are poetic, noble, land mermaids as often as you can.