A Girl's Best Friend: Academy Girls and Their Dogs
March 31, 2017
School, sports, responsibilities and just being a high school girl at Academy can be very stressful. Studies show that hugging a dog for at least fifteen minutes can reduce stress and induce happiness. So here is a shout out to Academies furry four-legged friends. Senior Anna Padron has two dogs. Angus the lab and Jessie the beagle.
Pardon says,"we call Jessie a menace and whenever she does something bad Angus is the one that feels bad."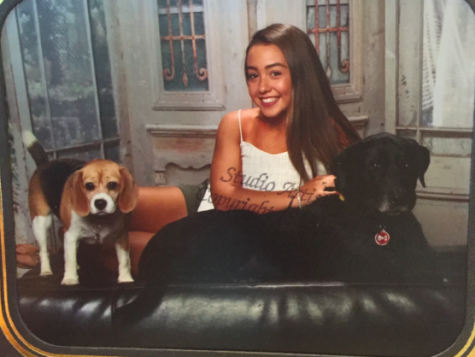 Senior Karianne Buser rescued Tiberius the chocolate lab from the Panhandle. He had a broken hip and anxiety when she rescued him.
Buser says, "he had hip surgery and we spent a lot of time with him so he's doing a lot better and he's very hyper so he swims literally every day but he's also really sweet and sleeps with me every night."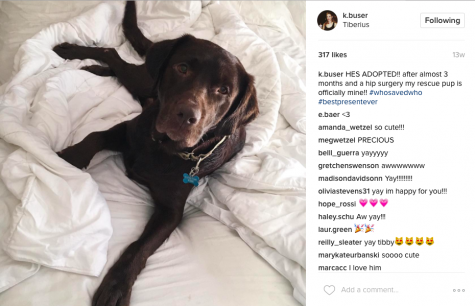 Credit: Karianne Buser (used with permission)
Senior Reilly Sleater has an eight-year-old german shepherd named Luna.
Sleater explains, "she's a large protective dog but she is deathly afraid of vacuums."
https://www.instagram.com/p/BMw0uztj7TQ/
Senior Hope Rossi adopted a bichon, poodle, Maltese mix named Mollie.
Rossi says, "She always walks with her butt sticking out towards people so they can pet it."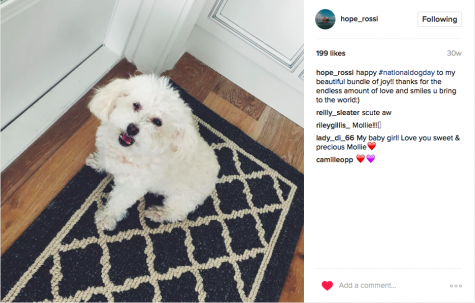 Credit: Hope Rossi (used with permission)
Junior Alexandra Fonseca recently adopted a husky puppy and named her Luana.
Fonseca says, "I named her Luana because that means happiness in Hawaiian, and she is definitely the happiest thing in my life."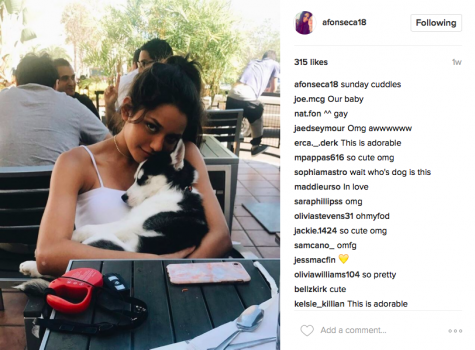 Credit: Alexandra Fonseca (used with permission)
Junior Audrey Diaz rescued Remi the chihuahua from the Humane Society.
Diaz explains, "his birthday is on leap day! He loves cats and hates birds. he also LOVES to wear sweaters, especially when it is reasonably appropriate"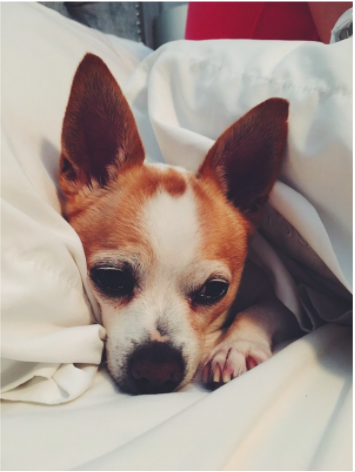 Junior Isabella Sebeck has a Spanish dog named Chulo.
Sebeck explains, "Chulo can understand Spanish. My Abuela, mom and I will give him commands in Spanish, and he responds to them (better than if we told him in English). For example, we will say "canta" to him and he will start making noises."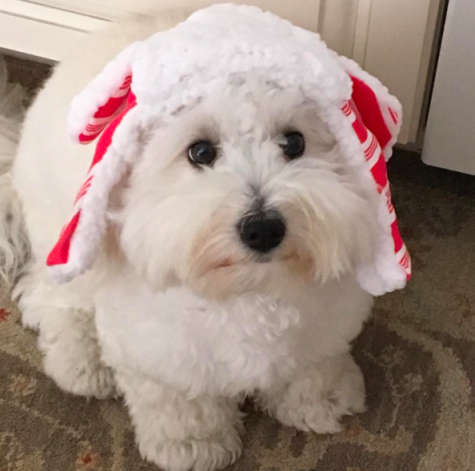 Junior Isabella Kirkpatrick has two Labradoodles named Barron and Sanibel.
Kirkpatrick explains, "we named them after Florida beaches, Barron Collier is the man who used to own Useppa Island where I have a beach house that I have been going to since I was born. And Sanibel Island is the island next to Useppa"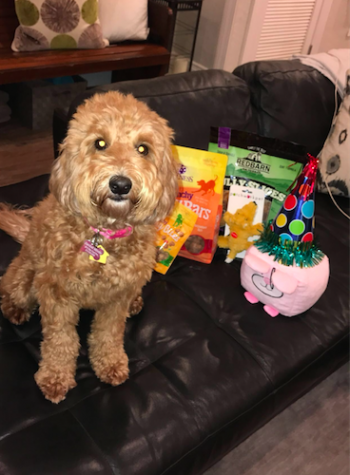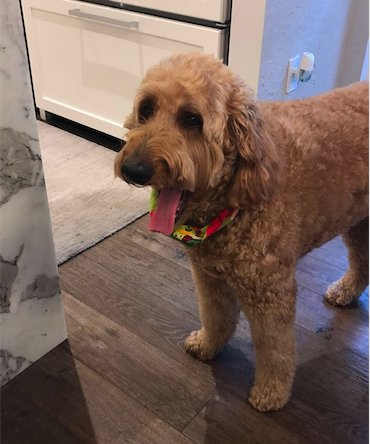 Sophomore Juliana Cianfronca owns a three-year-old poodle named Rocket.
Cianfronca says, "His name is Rocket Cianfrocca. My sister and I named him that because he always used to run really fast around the house."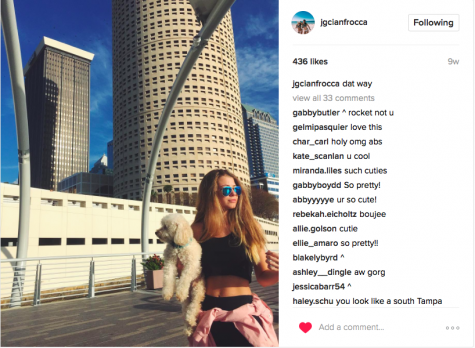 Credit: Julianna Cianfronca (used with permission)
Sophomore Grace Buckhorn has a dog named Cirian which is pronounced "cure-in."
Buckhorn explains, "He always tries to run through people's legs and only one of his ears is sticking up."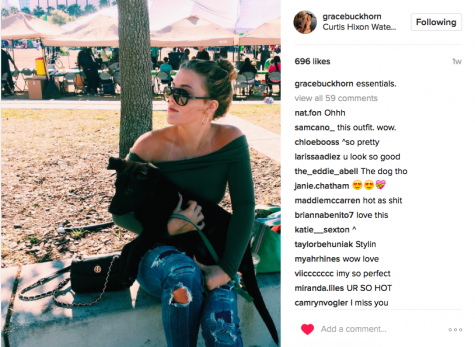 Credit: Grace Buckhorn (used with permission)
Freshman Amelia Traviesa has two Rhodesian Ridgebacks named Kira and Galt.
Traviesa says, "Galt is Kira's uncle and something funny about Galt and Kira is that they are both the size of ponies and they think they are chihuahuas. They sleep in bed with my sister and I and they sit on the couches with us like lap dogs even though they both weigh hundreds of pounds."