TLC Participates in Relay for Life
April 19, 2017
Friday, April 7, Jefferson High School hosted a fundraiser for the American Cancer Society that involved 5,200 volunteers spending the night walking or running the track to raise awareness for cancer.  The event honors cancer survivors and raises money that goes towards the American Cancer Society to help make a global impact concerning cancer. There are many teams and each team must be walking the track from the evening of April 7 to the dawn of April 8 signifying that cancer never sleeps. Each team gets a location on the track and sells something that pertains to the theme of the night in order to reach their team fundraising goal.
The money raised and donated in Relay for Life helps the American Cancer Society fund cancer research, educate cancer prevention initiatives, and help critical patients during their care services. Every meal, drink, snack, and service bought on the premises is donated to those fighting cancer and to research organizations.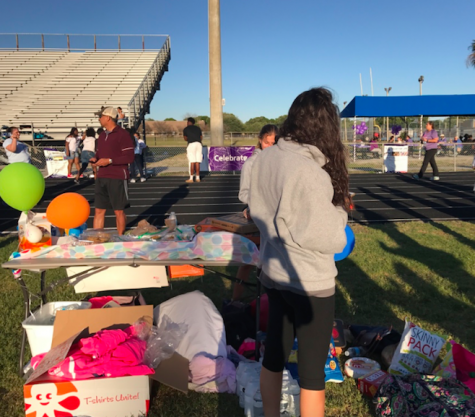 This year, Teen Leadership Council participated as a club team in Relay selling pizza and drinks to go towards the fundraising for the American Cancer Society. This year, instead of lasting all night, Relay ended at 12 AM due to forecasted rain showers at Jefferson High School.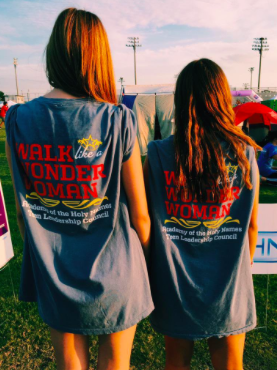 Junior and Team captain, Gabby Delp, said, "As the team captain, I have put a lot of work and effort into this event and I was so overjoyed to see it executed with the help of the TLC girls."
Although many Juniors could not stay very long due to the ACT the next day, the team was still able to bond, dance, walk, and sing together in a fundraising night of joy.