The Life of a Lifer: Emma Sewell's Story
September 22, 2017
Every school day since she was four years old, Emma Sewell ('18)  has woken up and put on an Academy uniform, rode down MacDill, and walked into an ivory brick building for school. Sewell is what is known as a "lifer". She has attended The Academy since Pre-K, and now is a senior, which means her time at the Academy of the Holy Names is at a grand total of fourteen years.
When asked about how she feels about being at the same school her entire life, she said,"I think that change would be fun, but overall I have enjoyed my experiences at Academy with all my friends." At her 8th grade graduation there was nothing but certainty in her heart that The Academy was the place for her to continue her journey. She said, "I really would not have wanted to go anywhere else. By middle school, AHN was my second home for ten years."
For Sewell, being an AHN Jaguar is in her blood. Her mother, Valarie Sewell pictured below, was, and still is, a proud Academy girl. She graduated in 1976, and knew that she wanted the same experience for her daughter. This is a common trend among lifers. Their mothers have been experienced the education and traditions that the Academy provides, and cannot imagine a better experience for their daughters.
"I sent Emma to Academy because I was looking for a good private school for my children, and I had good times there, so I couldn't think of anywhere better to put her," said Sewell. After also being asked if she was happy with her decision to send her daughter here for fourteen years she said, "I am very pleased with my choice because there is nowhere else that would be better suited for her."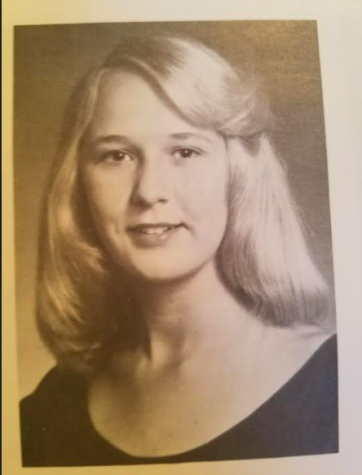 Sewell is a second generation recipient of an AHN junior ring, and says she has only taken her ring off once since receiving it.
"Both my mom and I had the same ring from two completely different generations. I felt so honored to be a part of AHN," she said recognizing the meaning and value behind it, which is not the money it cost, but the bond of sisterhood it brings. Sewell has earned her ring, and loves the traditional importance it holds.
"Junior ring was the moment in my Academy journey where I realized how, not only academically, but socially connected I was to Academy," Sewell said in reflection to the event. She's partaken in countless Academy traditions, she even was a flower girl for graduation when she was in first grade.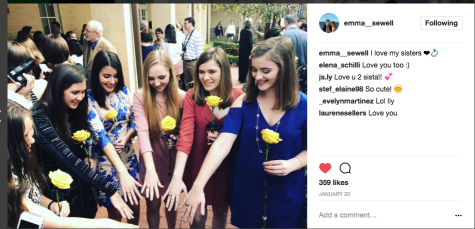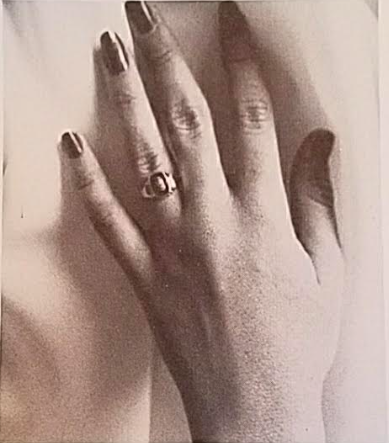 Over the years, Sewell has made many new friends, and has had the opportunity to bond with them just as much as she has with the girls she's been with since Pre-K. One of her best friends, Jules LaVoy (18) (left) was one of the new friends Sewell made freshman year.
In regards to what the friendships are like from elementary school and high school Sewell said, "It's a weird relationship. I would say I am more bonded with my high school friends, which some are from lower and middle school, but I still would do absolutely anything for all the girls I've been with from lower school. We all are still really tight, but each of us have different friends now."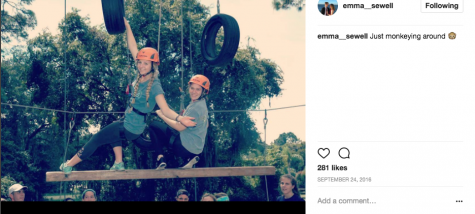 As the Academy door closes for senior lifers, a new one is opening to college possibilities. This final year is filled with time to reflect on the 14 years of walking in the Academy gates, and enriching themselves into education, tradition, and new experiences. Sewell knows in her heart though that Academy is a place like no other, and when asked if she would be sending a third generation AHN Jaguar here when she has a daughter she excitedly said, "Of course. I can't think of a better place to send her."