Academy Students and their Dads attend the Father Daughter Dance
October 25, 2017
This year, the Father Daughter dance, an annual Academy tradition, was held on Friday, Oct. 17.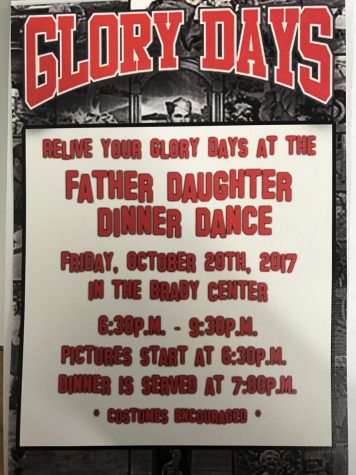 Each year, student council agrees on a theme with costumes strongly encouraged. For this year's theme, "Glory Days", costumes were inspired from a father's peak, or the most memorable time of his life.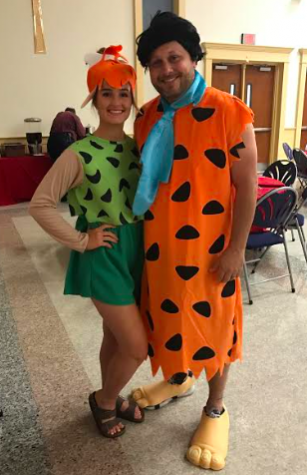 Prior to the dance, students followed the tradition of voting on "Foxy Father". In this friendly competition between fathers, Academy girls vote for the best looking fathers from their high school days. This year, six contestants including Macy McConnie's ('18) dad Andreas, Haley Palumbo's ('18) dad Patrick, Amanda Lazzara's ('18) dad Sam, Mia Lopez's ('18) dad Marcos, Cristina Suarez-Solar's ('18) dad, Eduardo and Annmarie Collins' ('18) dad, Jeffrey.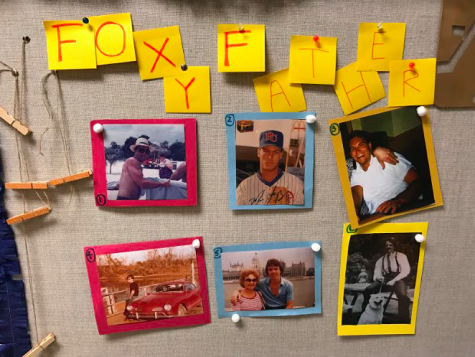 The winner of the night was number 2, Marcos Lopez, Mia Lopez's ('18) dad.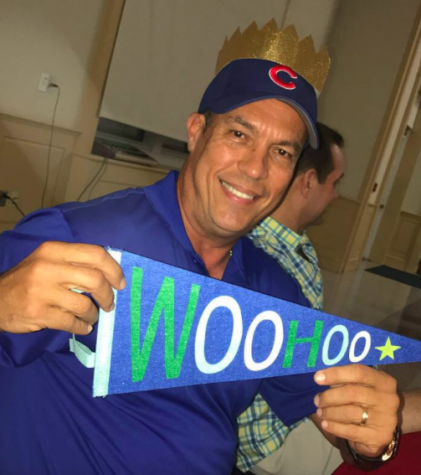 For fathers, this event is a great opportunity to bond with their daughters and get in the Halloween spirit.
Prior to the event, Trey Traviesa, Alexa ('18) and Amelia's ('20) dad said, "I am very excited to go to this event because I will be attending with not only one of my daughters, but both."
Caroline Lamoureux ('20) described her and her father's costume as the glory days of America. "We like to call ourselves the 'founding fathers' daughters," said Lamoureux.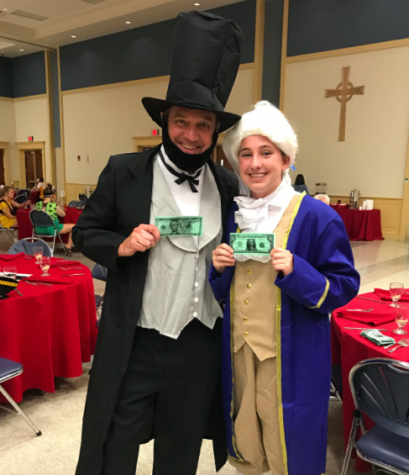 Mike Weathers, Mckenna Weathers' ('18) dad explained that high school was the best time of his life and enjoyed reminiscing on the glory days. "It never got any better than high school, it's the best time of your whole life," said Weathers.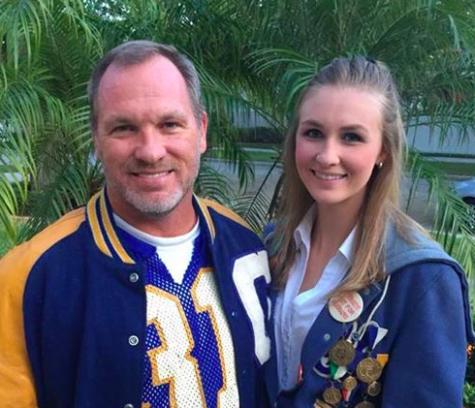 High School math teacher, David Bland, also attended with his daughter, Julianne ('21).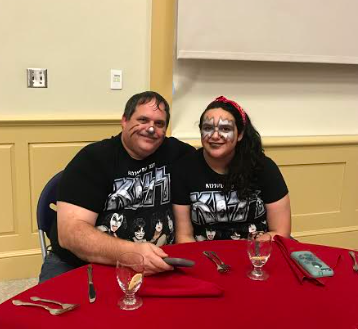 "This is the first major event that I will be able to attend with my daughter here at Academy, and I am looking forward to many more over the next four years." said Bland before the dance.