Alyssa LoSauro Commits to Florida Southwestern State College
October 17, 2017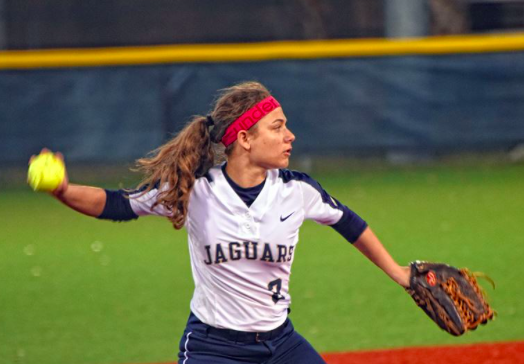 On Wednesday, Oct. 4, 2017, LoSauro verbally committed to play softball at Florida Southwestern State College, located in Fort Myers. They are ranked third in the nation in The National Junior College Athletic Association. Last season they held a record of 66-7.
LoSauro says, "After waiting a long time to make a decision, I am content with my choice. I know that Florida Southwestern is the right fit for me because it's not to far away from home and I am confident that their program will lead me to success in the future."
Proud to announce that I have verbally committed to further my education and softball career at Florida Southwestern, Go Bucs 💜💜 pic.twitter.com/2CLb2eWUg0

— lyss☻🇮🇹 (@alyssalosauro) October 5, 2017
Alyssa LoSauro ('18) has been passionate about softball since the age of five. She has played on a total of five travel teams: The Wesley Chapel Wilds, The Havoc, The New Tampa Predators, The Clearwater Lady Bombers and currently The Clearwater Bullets. Playing travel ball, she practices and participates in tournaments year round, except during the high school season.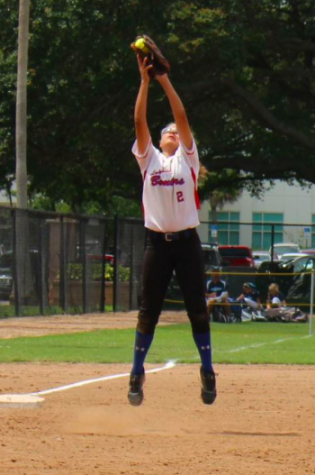 LoSauro has played on the varsity Academy softball team since her freshman year. She started as a freshman in left field and played second base the last two seasons. She works hard after practice to further improve her defense skills and slap hitting.
Assistant coach, Mike Valdes says, "Alyssa is one of those once-in-a-lifetime coaching players. On the field, she is a rare combination of speed and power. She can beat you in so many ways. She is a fierce competitor. She plays every play like it will be her last. She always gives 110 percent. Her work ethic and dedication to be the best she can be is second to none. Off the field, she is kind, humble and has a positive impact on everyone she meets. There are many definitions of character. The one that resonates most with me is how you act when no one is watching. Alyssa personifies this definition. She leads by example and is a wonderful teammate. She deserves this success not only because she works hard and is a great player but more importantly, Alyssa a great human being."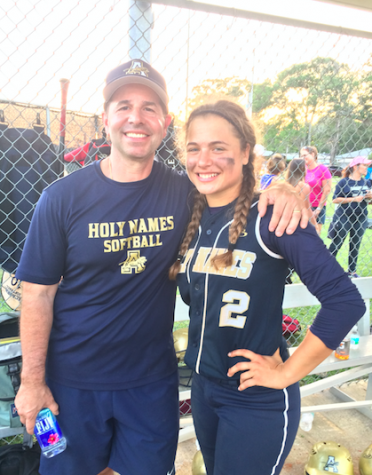 LoSauro contacted head coach of the Florida Southwestern softball team, Robert Iamurri, to come watch her play at multiple travel ball tournaments. They stayed in contact and she was invited to participate in a softball camp hosted at Florida Southwestern. Iamurri called LoSauro in July and offered her a spot on the team, leaving LoSauro with a lot to think about.
LoSauro says, "I was happy to know that a school believes in me and my talent. It gave me a boost of confidence in my abilities as a player as well as playing at the next level."
Alumna Haley Morrell ('17) played both high school softball and travel ball for The Clearwater Bullets with LoSauro.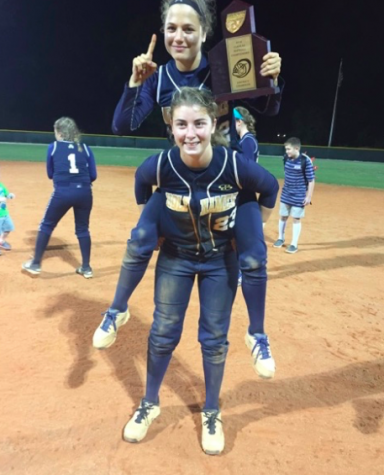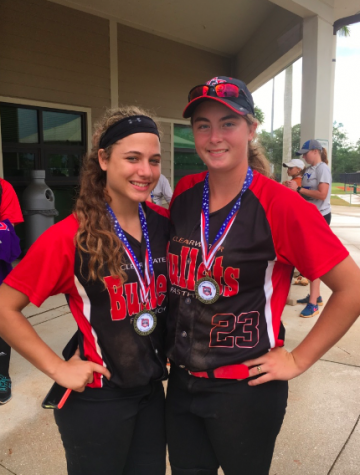 Morrell says, "I am so proud of Alyssa, she is one of the hardest working people I know not only in softball, but in school as well. I knew from the first time I saw her play at practice that she was going to play college softball. There was never a doubt in my mind. I think Alyssa deserves this not only because of how hard she works, but because of how good of a teammate she is, she is always there for her teammates and she pushes the people around her to be better."