Class of 2017 Graduate, Camille Opp, Is Taking Over the Modeling World
October 25, 2017
Camille Opp graduated in the Academy class of 2017 and is currently attending PACE University in New York City.  In eighth grade, Opp began modeling. Now, she is taking over the modeling world one magazine cover at a time.  She has modeled for Urban Outfitters, Revolve, Guess Jeans, DKNY, Sephora, and more. The modeling industry is one of the hardest industries to be a part of as pressures loom and boundaries are pushed, however, Opp has a few ways to survive in the competitive world of modeling.  
Opp said, "I have learned to never be down on myself and to always stay positive no matter what. Having a strong support system is also very important. I surround myself with happy people."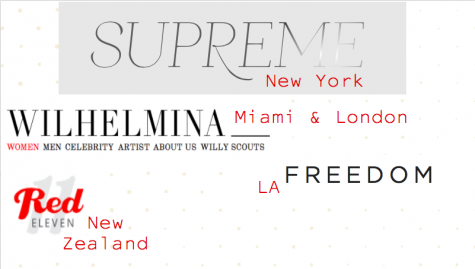 Recently, Opp appeared alongside fashion designer, Tommy Hilfiger, on the cover of Grazia Mexico October issue. Opp also models for Gigi Hadid's Tommy Hilfiger clothing line.
Opp said, "When the magazine was shipped to my dorm, I got tears in my eyes. It felt so weird to see myself on the cover of an actual magazine."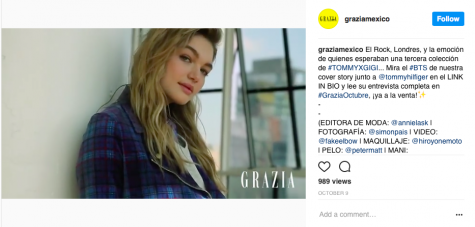 Opp has recently signed a contract with a modeling agency in New Zealand. She will be mainly shooting editorials. Starting in January, she will be living there for two months with her mom. PACE has agreed to let Opp do part time schooling, so she will be juggling both school and modeling.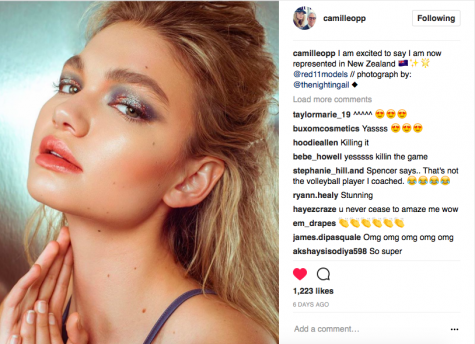 Five years from now, Opp envisions herself in two different career paths. Modeling will always be her passion, and she definitely wants to continue traveling around the world, but she will continue juggling school to chase another dream of becoming an ESPN sportscaster.  
Opp said, "I really look up to Erin Andrews, and when I was young I would go to Bucs games with my dad, and he would tell me about the players and it always interested me."