School Night Halloween Activities
October 30, 2017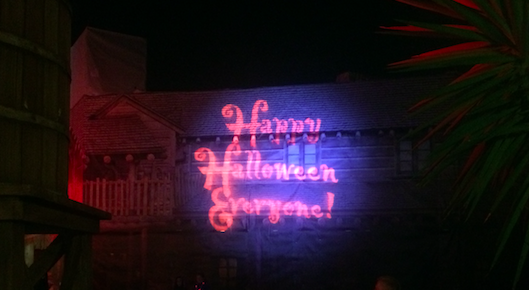 Since Halloween lands on a Tuesday this year, many students have found themselves in a quandary. How does one celebrate the spookiest day of the year, while being mindful of their academic responsibilities?
Use a spooky bath bomb
Forget vampires: slay your bath with our Halloween goodies. 🎃🦇💅 https://t.co/7kcvNhBCek pic.twitter.com/TA9Yc9jRV3

— Lush North America (@lushcosmetics) September 29, 2017
Enjoy some Halloween treats

Senior, Isabel Toranzo, made these cookies for the whole senior class. (Photo Credit: Alyssa Losauro. Used with permission.)

Invite your friends over, study, and then have a Halloween movie marathon.
"I plan on watching "Stranger Things" and then doing homework, because Tuesdays are my best days to do homework, and I'm not going to miss out on that just because it's Halloween," says Anna Warnke '20
The complete schedule for @FreeformTV's 13 Nights of #Halloween https://t.co/4KW6W5E4Bw pic.twitter.com/lloNTDuJW2

— TV Guide (@TVGuide) October 24, 2017
Get back to the basics and carve a pumpkin.
Go to a haunted hayride, or a corn maze, such as the one right outside of Plant City.
Dress up in costumes with your friends and hand out candy to trick or treaters.
"I plan on going Trick Or Treating with Chanita and Ella because we have nothing better to do. We'll end up back at my house to hand out candy to kids, so it should be fun!" says Brielle Gentile '19
https://twitter.com/lorde/status/528311111875981313?ref_src=twsrc%5Etfw&ref_url=https%3A%2F%2Fwww.buzzfeed.com%2Fjarrylee%2Ftrick-or-tweet
Find a costume for your pet.
Tell ghost stories! All AHN girls know the importance of Zozo and the haunting in the 4th floor bathroom.
https://giphy.com/gifs/A5EI30YVcM4V2
Hit up your closest movie theater for a horror movie.
He's been watching us the whole time. #TheSnowman has arrived. Get tix now: https://t.co/nPtA2n3f3S pic.twitter.com/mwmepQ1k1v

— AMC Theatres (@AMCTheatres) October 20, 2017
Go on a ghost tour, such as the ones in Downtown Tampa or Saint Pete.
"I didn't assign my students homework for the night of Halloween. I assigned them an essay that is due November 2, but they've had that for a while, so they don't have to work on it on Halloween night, and they can enjoy themselves," says English teacher, Alison Jussaume