Scream -A- Geddon Scares Volleyball Team
October 6, 2017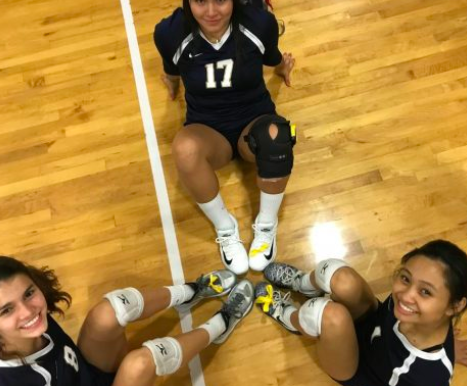 On Sept. 23, 2017, Academy's volleyball team went to Scream-A-Geddon Horror Park in Dade City, FL.  The team has been going for the past two years, and is hoping to make it a lasting tradition for years to come.
Katherine Pickard ('18) says, "We go because we all think haunted houses are fun, and we love to joke around and try to scare each other when we are there; also it's fun to watch everyone's reactions."
Open 7 days a week! Because terror doesn't take a day off. https://t.co/7dtW4R3OfJ #hauntedhouses #dadecity pic.twitter.com/anZaSM6qKd

— Scream-A-Geddon (@Screamageddon) October 5, 2017
The park is set up in a large square with different houses in each corner and picnic tables with games in the middle. It is required to wear glow sticks to indicate that visitors are okay with being touched; however, those who do not want to be touched can still get chased.
Pickard has attended the horror park for three years and says, "There are people walking around that sneak up behind you and then if you show that you are scared, they will chase you. Also, you shouldn't wear a t-shirt you like cause the people who are scared will stay close to you pull on your shirt and stretch it out."
This year the team did not participate in the highly popular hayride, but last year the 'scarers' jumped onto the hayride to scare the girls.
"I was not a huge fan of the hayride because while we were sitting on it, hay came up in our faces," says Brianna Benito ('19).
Benito says, "I personally hate scary things, but being there with my teammates made it so much fun. The best takeaway is that even though you might be scared, you always know that your teammates got your back." 
Olivia Mortellaro ('21) said, "Our coaches also came along too, but sadly, we did not have our full team there." 
This year was Mortellaro's first experience at Scream-A-Geddon. She says, "I enjoyed most every moment, except for the first haunted house."
"It was my coach, Laura, Kat and I, and it took us a while to go in and once we were in, I was so scared that I shut my eyes throughout the entire house," says Mortellaro. 
The team was busy bonding and going into the houses so no photos were taken.
"It's in the middle of nowhere so we were able to do every haunted house," says Benito.