Tampa Bay Hosts the 7th Annual Pig Jig
October 30, 2017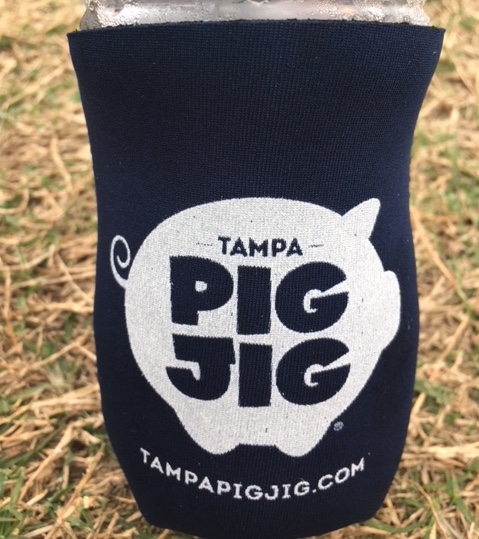 The Tampa Pig Jig was founded by the Old Florida Federation, made up of a group of men from Tampa Bay. This year marks the 7th annual Pig Jig, which was held at Curtis Hixon Waterfront Park in Downtown Tampa along the Hillsborough River on Saturday, Oct. 28, 2017.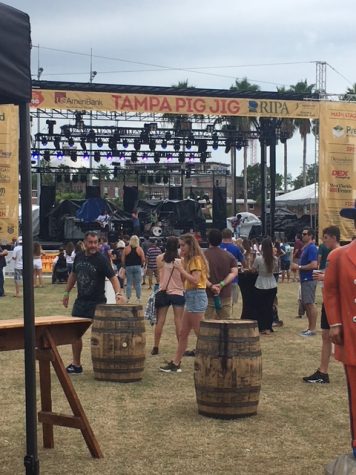 This fundraiser was designed to help raise awareness and money for NephCure Kidney International, which supports research and treatment for the kidney disease FSGS or Focal Segmental Glomerulosclerosis.
Money was raised through admissions and donations made through their website. While children 12 and under were free, a general admission ticket was $50 and a VIP ticket,which offered access to the VIP tent, was $175.
Lauren Perez ('18) said, "I think it was worth the price because it was really cool to see live bands. My favorite part of the event was sitting on the lawn, eating the food and listening to music on the lawn."
The event featured food, a barbecue competition, drinks, games and live music. This year, the live entertainment was brought by Parrotfish, Ryan Follese, Stop Light Observations, Justin Moore, and Nathaniel Rateliff and the Night Sweats.
https://www.instagram.com/p/Ba1R95tgbWt/?taken-by=parrotfishband
To help run the event, there were several volunteers who worked the different food and drink tents. Academy students Macy McConnie('18) and Elena Schillinger ('18) volunteered all day at the event.
McConnie said, "I volunteered in one of the food and drink tents. It was a lot of fun because I got to volunteer right near the stage so I could enjoy the entertainment and interact with a lot of people while I was working."