Dominoes Take Over Riverside Heights
November 30, 2017
On Friday, Nov. 17, two Academy students, Gabi Jordan ('18) and Alexis Alvarez ('18) held their second successful domino tournament. Both students come from Cuban households, where dominoes are played at every family function.
The two spent most of the past summer teaching their friends the specific rules of traditional Cuban dominoes, as opposed to other versions such as Mexican Dominoes, or Puerto Rican dominoes. By the end of the summer, the two had taught over 20 people how to play. They then decided to get everyone together and play.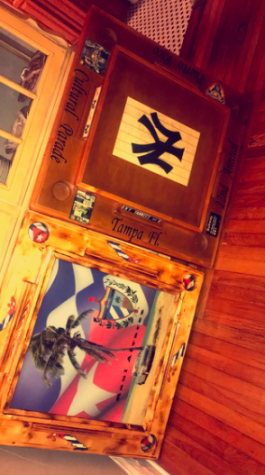 The first tournament took place at the Alvarez household. A total of 16 people came to play, with four tables being played. The participants all came from either AHN, Tampa Catholic, Jesuit, or Brooks DeBartolo.
Alvarez and her partner, Johnny Diaz were the champions of this tournament. Alyssa LoSauro ('18) attended the tournament and helped with a lot of its planning.
"I thought that this would be a fun and unique way to get our friends together. Even though Gabi and I lost in the quarter finals we still had a great time watching everyone play," said LoSauro.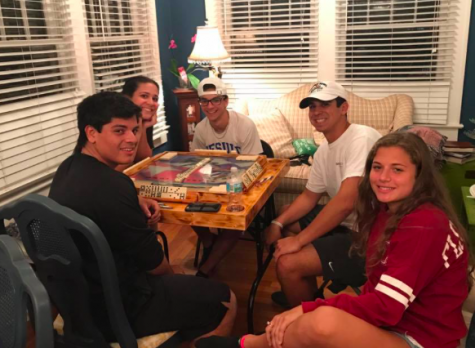 After three months had passed, the Alvarez and Jordan decided to organize another domino night. The second tournament was titled, "Thankful for My Fichas," (ficha is the Spanish translation for the word domino). The turnout for this tournament was even larger than the last, with six alternates just watching. This tournament also took place in the Alvarez household.
Maria Alvarez ('82), Alvarez's mother, attends every domino tournament.
"There is nothing I enjoy more than having all these kids in my home having a good time. It's amazing to see teenagers interacting in a positive way while embracing their own cultures and the cultures of others," said Alvarez.