Inexpensive Boutiques for the Perfect Holiday Outfit
November 13, 2017
Thanksgiving, Christmas Eve, and New Years are the seasons of fashion. The perfect outfit for an occasion can be difficult to find and expensive to buy. The main goal when shopping for a holiday outfit is to find something that nobody else has already worn or posted on social media but finding something unique can sometimes be expensive.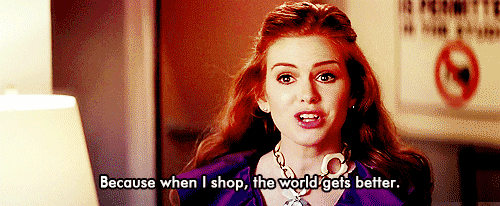 The mall is a very overwhelming place throughout the holidays and finding a unique outfit is difficult because everyone shops at the same stores. Small boutiques in the Tampa Bay area are the best places to look for something inexpensive that nobody else will have.
The Look is located on Macdill just down the street from school across from the Datz restaurant.  
Caroline Jones ('20) says, "I like shopping at The Look because it is close to school and the clothes are inexpensive. Also my sister and I both like it and we never agree on things." 
Francesca's

 

is a chain of boutiques around the country. There are three different Tampa locations.
(a) Haley is located in the shopping strip on Westshore and Kennedy in between the Petco and the Starbucks.  
https://www.instagram.com/p/BbcJYmvg4fa/?taken-by=ahaleyboutique
Penelope T

  

is also around the corner from Academy located in a shopping strip on Bay to Bay and is currently undergoing parking renovations, but are still open. 
Jaed Seymour ('18) is an employee at Fab'rik where she works on the weekends saying, "Everything in our store is less than $100, unless it's denim, and the cutest apparel in our store right now are our sweaters."
Things to remember when shopping at boutiques:
Have a budget: When checking price tags, ignore any clothes that are far above a set budget because the outfit will only get a few wears in.

Always go to the sale section first: Ignore all the cute and pricey clothes at the front of the store and look around in the sale or clearance section. 

Try everything on: Clothes on the hanger look different on the body.