Annual St. Jude Fashion Show Held in Chicago
December 1, 2017
This year marked the twenty-third annual St. Jude Dream a Little Dream Fashion show. The show is hosted in Chicago, Illinois at the Donald E. Stephens convention center. There were raffle prizes, makeup touchup stations, hair touchup stations, and a step and repeat featured before the luncheon began. The luncheon was emceed by NBC-5's Allison Rosati.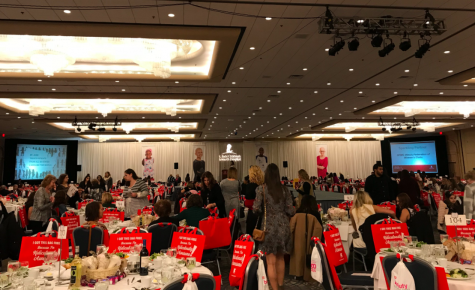 Caroline Swenson (A'16) said, "Going to Chicago to see the fashion show is not only fun family time but for a wonderful cause. Being so closely tied to such a wonderful organization means so much to my family and I. Any money raised helps to save lives, which means the world to not only their families but ours as well."
https://www.instagram.com/p/BbsDav1AbP3/?hl=en&taken-by=gretchenswenson
St. Jude Children's Research Hospital is located in Memphis, Tennessee. Since the hospital's research began in 1962, the survival rate of childhood cancer has increased from less than 20% to over 80%. Families that take their children to St. Jude never have to pay bills for their children's treatment. Their expenses are taken care of from the moment they leave their home until the moment they return. St. Jude runs solely off of donations, and a typical day's expenses are just over $2.4 million. Through donations, mainly received through fundraising events, the hospital is able to make sure that no family ever sees a bill for their child's treatment.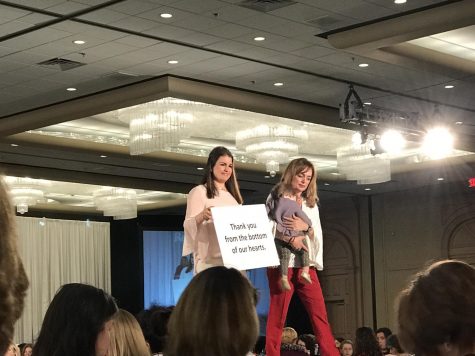 Each year the show asks a former patient come and tell their story. This year Tayde Cruz, a three-time survivor of acute lymphoblastic leukemia, was the invited speaker. Tayde's family is from Mexico and even though she was not a citizen, she was still able to receive free treatment. Tayde was accompanied on stage by her mother, named Tayde, and her daughter also named Tayde. Tayde, since she wanted to give back to St. Jude, now works as a member of the Event & Patient Liaison Department.