DIY Holiday Gifts
December 12, 2017
Christmas time is the time for giving and receiving gifts. For those with busy schedules or a low budget, it can be a stressful time of year. Shoppers spend hundreds of dollars on gifts when a handmade alternative could costs less than half of what they are paying. DIY gifts are a great way to give a loved one a personalized gift from the heart, for a low price.
"It's so fun. A nice way to de-stress and you get to celebrate the holiday without it taking too long. Plus it usually involves glitter and who doesn't love glitter," says Jules LaVoy ('18).
Picture Letter
A photo album is a great gift for friends from afar or family members. An album letter of their initial allows for personalization of placing the photos and is more decorative than a paged album.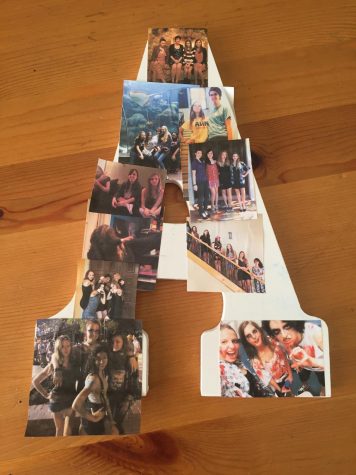 Marbled Mugs
Whether it's tea or coffee, mugs are commonly used, and not just during winter. A personalized mug marbled with color is a great gift for a hot beverage addict. This gift can be easily made with nail polish, a mug, hot water and a toothpick.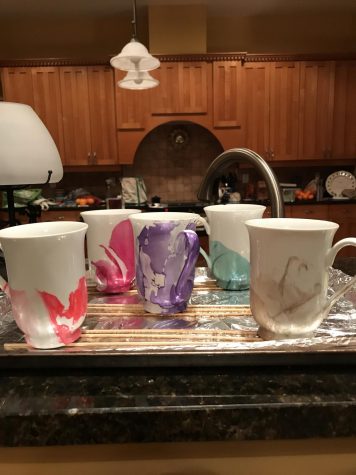 Hot cocoa kit
Hot cocoa is a holiday favorite but this beverage can be made in different ways. Some add marshmallows or candy canes but this kit allows the drinker to customize their beverage to their likings.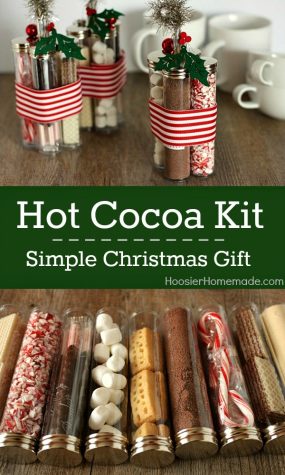 Relaxation kit
Spa days are a well-known stress reliever but not everyone can afford to go to a spa. A relaxation kit is a simple way to have a spa day in the comfort of ones home. It can easily be put together and will bring health benefits as well as relaxation.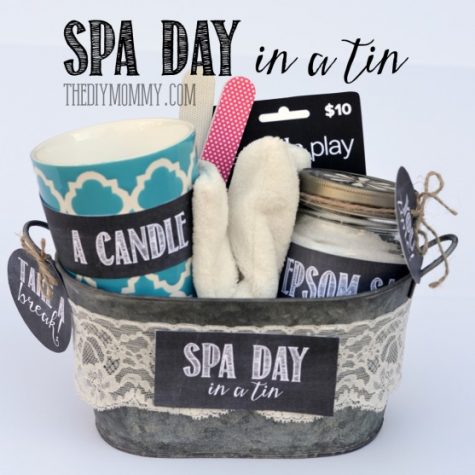 Mason Jar Snow Globe
Snow globes grow in popularity around the holidays; a personalized one may provide more sentimental value. Using glitter instead of snow and someone's favorite animal may relate to the receiver more than a generic one.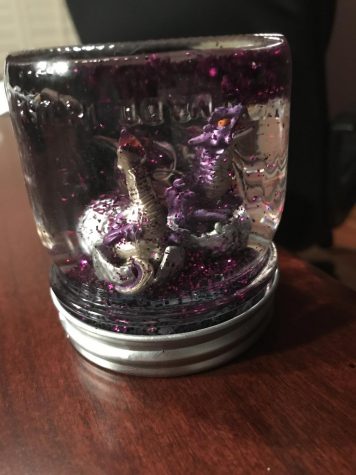 Jewelry Dish
Using a small plastic version of someone's favorite animal and a small bowl can become an elegant yet simple jewelry holder. Different animals can provide different functions; such as a moose for a ring lover.
Geode Ring
Handmade jewelry is a great gift to receive and to make. It can be made with a rock or stone and a blank ring from a craft store. The metal and rock can be customized to better match the recipient.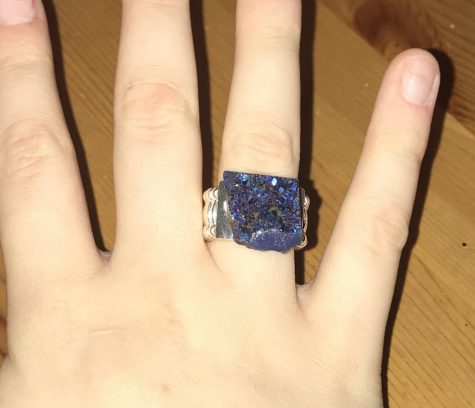 Receiving a DIY gift can be seen as more special and thoughtful than a storebought one. There are many gifts to create that take little time and money to show your friends and family you love them.
"I feel like it's more personal and it shows that they've put time and effort into it," said Maddie Moffett ('20).