How to Deal With Family During The Holidays
December 1, 2017
Holidays are a great time for families to get together and spend time with one another. With so many people under one roof, one could get annoyed by their family members. In a time where everyone is very close to one another, how does one stay sane?
Spending a week with your family has many benefits such as seeing family that lives farther away and spending the whole week with those you love. Despite this, you may find out some rules you are not used to or be asked a question you'd rather not answer. Even if your family annoys you, you should learn to deal with it because the benefits are worth the sacrifices.
These are methods to use if your family begins to annoy you and you need an escape.
Make the most of an unpleasant situation
Many people are addicted to their phones so it's normal for someone to be upset if their family decides to take away electronics for Thanksgiving day. Pick up a board game and spend hours laughing with your family as you play. Even if you're told not to play on your phone, there are other ways to have fun, it is, after all, a family day.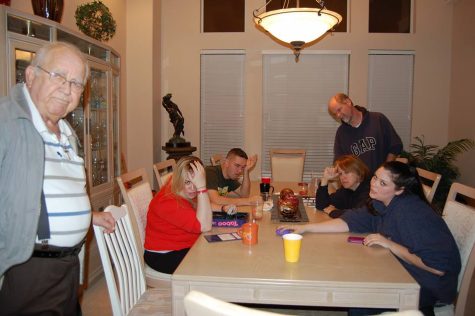 Enjoy the time you spend with your family
The holidays can be used as an opportunity to visit with family members you do not often see. This could include helping to make snacks for the family or help cook Thanksgiving dinner, even if you don't want to. If given a task you don't like, make the most of it and talk with your family members to pass time.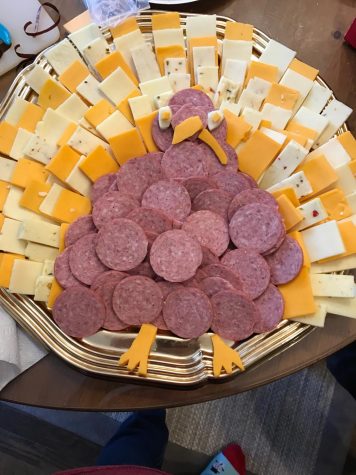 With so many people getting together for a week, schedules are bound to conflict and you may not get to spend a lot of time with your cousins. If they are involved in a performance, attending is a great way to show them that you are proud of them and love them despite the small amount of time you spend with them. Despite not being able to see them a lot during the holidays, you will see how much it has paid off.
This is a great method if you love to eat and your family is full of great cooks. If your family is the type to bombard you with questions, start eating because you won't be able to answer them with a mouth full of food.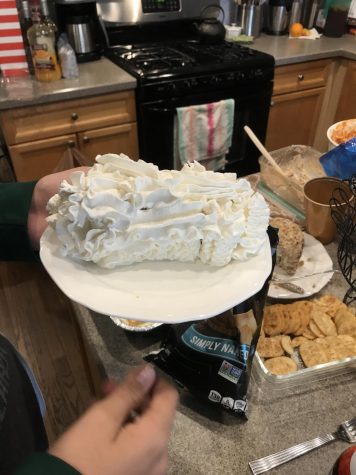 "I would sign up for a service event so that way I can spend some time away from my family and still do something good," said Emma Boback ('18). Plenty of service opportunities come up around the holidays and this is a great way to get service hours and spend time away from your family without being rude.
"I really wanted to make a blanket because I was cold and I wanted to make something on my own. When my family came over I realized I really did not want to be around them much even though I loved them. My excuse was that I was knitting a blanket for my pregnant cousin," says McKenzie Holmes ('18). Finding an interesting hobby gives you a chance to spend some alone time while still being productive.