How to Get in Shape for Spring Break
February 28, 2018
With Spring Break just five weeks away, now is the time to think about how to become their a "new you" in time for those seven days full of either traveling, tanning at the beach, or relaxing by the pool at home and making memories with friends.
To achieve all your goals, you first must stop comparing yourself to others. You will never recognize your own beauty if you are too busy comparing yourself to other people.
Secondly, this year don't participate in those fad diets, instead just focus on eating healthy. Perhaps, you can possibly kickstart your healthy eating with a short juice cleanse. Additionally, to keep yourself in check for the next few weeks you can start packing lunch instead of eating Sage.
Make sure to always keep your plate colorful by eating lot of vegetables and fruits. As well, it's important to remember to drink water before every meal and in general all throughout the day.  Adding honey and lemon to hot water for before breakfast is amazing for the digestive system.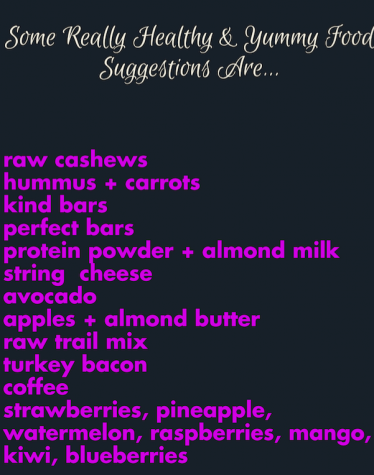 Alessandria Ligiori ('18) said, "I started working out at the beginning of February. I go to the gym about six times a week. Along with the gym, I have been trying to eat healthy and cut out sweets and bread."
During these next five weeks, try waking up early, resting less, and really just keeping your body moving.  There are some workout plans from Her Campus Health that will get you to where you want to be for those seven days of sun.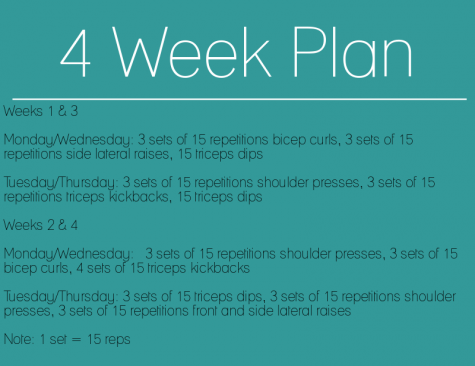 https://www.instagram.com/p/Bel3w9djCmX/?taken-by=jaedsjourney
Jaed Seymour ('18) of Jaed's Journey said, "I have been working out since the beginning of 2018! This journey has been so much fun and it has made me gain so much confidence and has really helped me to love myself! I pretty much workout everyday besides Fridays and Saturdays. My favorite things to eat include, fruits, veggie chips, and salads of all kinds! My favorite thing to workout are my legs! It makes feel good when I look down and see muscles without having to flex! I also try to drink at least 90 ounces of water everyday!"